What Is Service Provisioning in Telecom?
Now more than ever, IT networks and communication infrastructure are an integral part of our everyday lives. Functioning seamlessly in the background, it's easy to take these networks for granted. Because of this, we often overlook how these systems function. Because of this, we often overlook how these systems function.
To put it simply, provisioning is the term we use to describe the process of organizing IT infrastructure. This involves the set-up and management of IT resources, including both software and hardware.
This includes server provisioning (setting up servers for use within networks, including configuring and installing software like operating systems), network provisioning (setting up a network so that devices, servers, and authorized users can access it), and user provisioning (identity management of users and their access rights to a server or network).
Ultimately, these systems define how we communicate and determine the smooth running of internal company networks.
What Does Provisioning Telecommunications Mean?
Service provisioning in telecommunications is the development and installation of phone system resources for a company or business. Again, these systems facilitate the internal and external communications of a company, ensuring the security of resources, access rights, and user privacy.
What Are the Components of Service Provisioning?
Several different components go into the building of a new phone system or the redesign of an existing phone system. These features can help you get inbound and outbound calls to your organization as well as prioritize and redirect calls within your network. Here are some notable components of service provisioning:
Determining where calls are coming from
Redirecting and distributing calls within an organization
Providing information to a caller before they speak with a representative
Forwarding calls
Initiating pre-recorded messages for automated responses
Voicemail messaging
What Is the Difference Between Provisioning and Configuration?
Configuration occurs after provisioning and before activation. After one of our voice engineers provisions your system, the next step is to put that system into practice and build the phone system itself. Whether using actual phones on desks or creating virtual extensions with software, we complete the phone processes by configuring network applications, which we tailor to each client's needs.
Configuration includes the software that is the foundation of a phone system. It gives us the ability to update, upgrade, or change its features to help an organization communicate better. At Ohio.net, we pride ourselves on our continuing improvements of our client's communication systems, adapting and improving existing networks to meet the client's evolving demands.
Why Is Provisioning Important?
It's impossible to understate how essential the provisioning process is to a modern work environment. Internal and external communications dictate how your company communicates with the outside world and how the outside world perceives your company. From providing customers with the correct information to connecting them with the appropriate representatives, the provisioning process ensures that your telecommunication system is working for the benefit of both you and your customers.
Internal communications are just as important as external messaging. Having an effective phone system will also ensure that your internal operations run as smoothly as possible.
Service provisioning also allows you to customize your phone system to your specific needs. Not all phone systems fit all clients, so it's important that your network reflects your company's organization.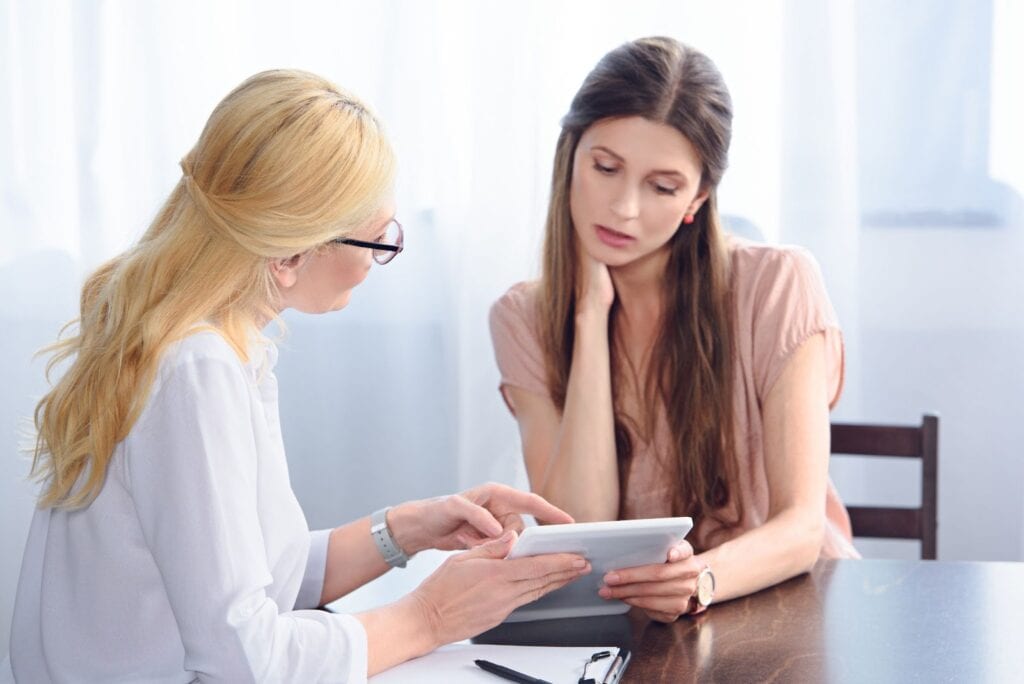 What Does the Provisioning Process Look Like for Telecommunications Clients?
After sharing your telecommunication needs with your provider, your provider will handle the next several steps in the provisioning process. Your provider will develop your phone network according to your specifications.
Server/Service – These entail the customization and configuration of hardware and software.User – This step involves the creation and continued maintenance of user devices, which compose the telecommunication network itself.
User – This step involves the creation and continued maintenance of user devices, which compose the telecommunication network itself.
As different companies have different provisioning needs, these processes may vary and will depend on the network. To find out more about the steps involved in the provisioning of your network, just ask the telecommunications expert in charge of your system.
What Questions Should My Provider Ask Me During Provisioning?
When you're going through the provisioning process, your provisioner should ask a number of questions to help them develop the best phone system for you. These questions will allow them to understand how your business functions and what phone services can best serve your operation.
Knowing what you need from your communications system helps your provider develop a system specially tailored to your needs. If a provider isn't aware of what's going on in your industry, the system they configure may be inefficient and could require changes down the line.
At Ohio.net, our design engineers and IT staff take the time to ask about your business before starting the provisioning process. Are you a new company? A long-time manufacturer who already knows how you want to be contacted and communicated with? Or are you someone looking for an entirely new system?
What Do I Need to Know Before I Begin Provisioning with My Telecom Provider?
Before starting, we often suggest that clients have an internal discussion to outline their priorities for telecommunications. Establishing your company's hierarchy of needs is incredibly important. A client should consider internal processes and operations (like whether employees are primarily using mobile phones for business communications), external services, customer inquiries, and other phone-related concerns.
Outlining your needs beforehand will help the provisioning engineer understand and suggest solutions that you never expected. Doing this allows us to solve problems before they occur, ensuring that your system will run as smoothly as you need it to. A provider may even be able to suggest capabilities that nobody on your staff thought were possible.
The provisioning process can be a great learning experience. Do you need to know everything about your phone system before you sit down with a provisioning engineer? No, but it is a great time to ask questions. Engaging in a dialogue will help you and your service provider learn and understand what capabilities are available to you and how your phone system might be expandable in the future.
How Do I Identify My Needs? Who Can Help Me Determine What My Needs Are Before Provisioning?
While it's helpful to outline your needs beforehand, it can be difficult to determine what those needs are. If you're unsure of how to prioritize your needs, the best place to start is by contacting a provisioning professional.
Be sure to explain to them the nature of your business and day-to-day operations. The IT professional will likely have past experience managing phone systems in the same or a related field and can help you understand the priorities of similar clients.
Think you're ready to walk you through the provisioning process? Are you interested in learning how telecommunications can advance your business? The knowledgeable, experienced experts at Ohio.net are here to support you. Contact us today to get started designing a phone system that meets the demands of your business.