How would you rate your office phone system? Is it outdated? Are you unsure that it meets your current needs? If you answered yes to either question, then you may want to consider upgrading your business phone services.
A reliable phone system is essential for running a successful business. It's key to successful business communication both with clients and employees. In addition, it allows you to monitor important metrics such as call volume, missed calls, and client satisfaction.
If you are considering whether your current system truly meets your needs, here are five features business owners want in their virtual phone systems today.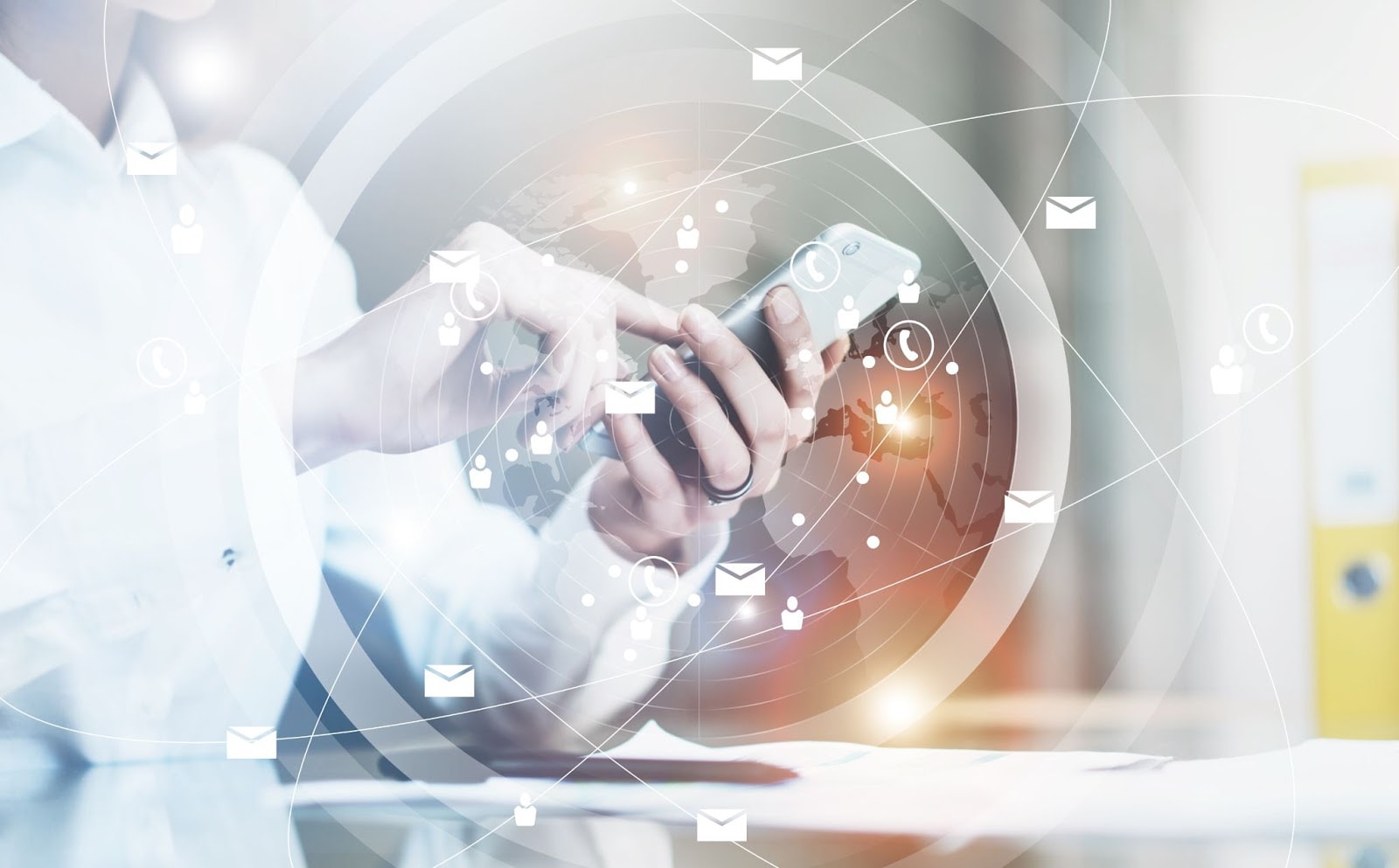 What is a virtual phone system? 
Simply put, a virtual phone system is a phone system that is not a premise-based piece of hardware. It doesn't live in the business environment. It's usually hosted in the cloud (i.e. on the internet). The responsibility for managing it is not saddled on the client's shoulders or on a consultant who's in the telecom business, but rather should be a part of the phone service provider's offering.
There are many reasons why a business should choose a virtual phone system, not the least of which is a markedly improved communication experience between both your business and its clients and also internally within your organization. That said, identifying the features most useful for your business can seem overwhelming given the lengthy list that many systems offer. 
So how do you choose the key features most beneficial for your business? Start by asking yourself what's important to your organization. It really boils down to how you want to communicate with your clientele. In what ways could the process in which you can answer inbound phone calls or return messages be improved?
Why virtual phone systems?
We usually end up with a top-five list of key features that our clients want from their phone systems, whether that is a VoIP business phone system or a cloud-based private branch exchange system. Note that none of the following are advanced features or additional features of a virtual phone system.  
Call Routing 

Inbound Messaging

Voicemail Delivery

Auto-attendants

Mobile or Hybrid Capabilities
#1: Call Routing
Call routing is sort of the front door of the phone system. It's getting incoming calls to the right people in a quick, appropriate manner. To do this, we usually give callers choices on what they can do, whether it's dialing somebody at an extension (directly or choosing off of a list) or waiting for the next available operator.
All of that is customizable. Those choices can be adjusted based on what the business's needs are, what their volume of inbound calls is, how they want to improve their business, etc. Call routing is a feature that's fluid and flexible.
This really benefits a business by giving it the ability to see how incoming phone calls are being handled by an organization and then also gives you the ability to adjust that. With full call detail records, you can see how quickly calls are handled, what choices people are making when they call into an organization, and can then investigate what the best possible route to get a call to its intended destination within the organization is. 
That said, call routing may not be for everyone. It depends on how people know you and interact with you as an organization or a business. If you want to deliver a live answer every time somebody calls in then you're going to have a receptionist or other personality managing incoming calls for you. If you want to reduce call volume or offload some of the responsibility of managing calls, then maybe you should consider call routing.

#2: Inbound Messaging
Inbound messaging can be unique to every business. It can be based on time of day, time of the week, whether you're open or closed, etc. You can actually provide messaging back to a caller that will help them make good decisions as to when to reach you (like when you're available) or which choices to make with an auto-attendant.
Inbound messaging is often crafted to benefit an organization by offloading common responses or answers in phone calls. Many users have used this feature to give callers a choice to location details, directions, or hours of operation so that the staff doesn't have time to manage those calls.
Giving callers the choice to access this type of information through a prerecorded message can also reduce the number of callbacks, contributing to less call volume overall and a more positive client experience.
#3: Voicemail Delivery 
Often voicemail is a standard feature of a phone system but how it's delivered to the intended recipient of the message differs and is actually affected greatly by using a virtual phone system. Obviously, if somebody leaves a message, you want to get that voicemail message to the receiver as soon as possible, especially if they're not in the office all the time.  Once a voicemail is left, how it's presented can make a big difference in the experience that an internal user of the phone system will have. Delivery will affect how quickly someone can respond to whoever left the message, and that response time is often critical in maintaining positive communication within and without the business.
With a virtual phone system, the voicemail system manages the message as it would data. It can present the message in an audio format attached to an email that's directly delivered to the recipient, it can notify the recipient that they have voicemail, or the system can allow somebody to go through voicemail messages in a web-based interface so that the user can just go right through them like a list with caller ID and all the information about when somebody called and left the message.
Again, this is a feature that really serves to improve the experience of clients trying to reach your business and the experience of your employees when communicating internally.  
#4: Auto-attendants
By treating direct auto-attendant choices as a feature of a phone system you can begin to manage inbound phone calls in a very different way. A direct to auto-attendant feature can really define where calls go, how quickly they can be managed, and provide backup information in terms of call detail records that tell you where you're spending your time on the phone and how clients are reaching you. 
Direct auto-attendant choices are customizable depending on the time of day or time of year and give you incredible flexibility in directing calls for multiple locations or answering different phone numbers that signify different departments in an organization. You may even have some advertising that is promoted through toll-free numbers (or a phone number different from your business phone)  depending on what you want to track. In this way, auto-attendants streamline communications and offload call management that would be incredibly time-consuming, if not impossible, without it.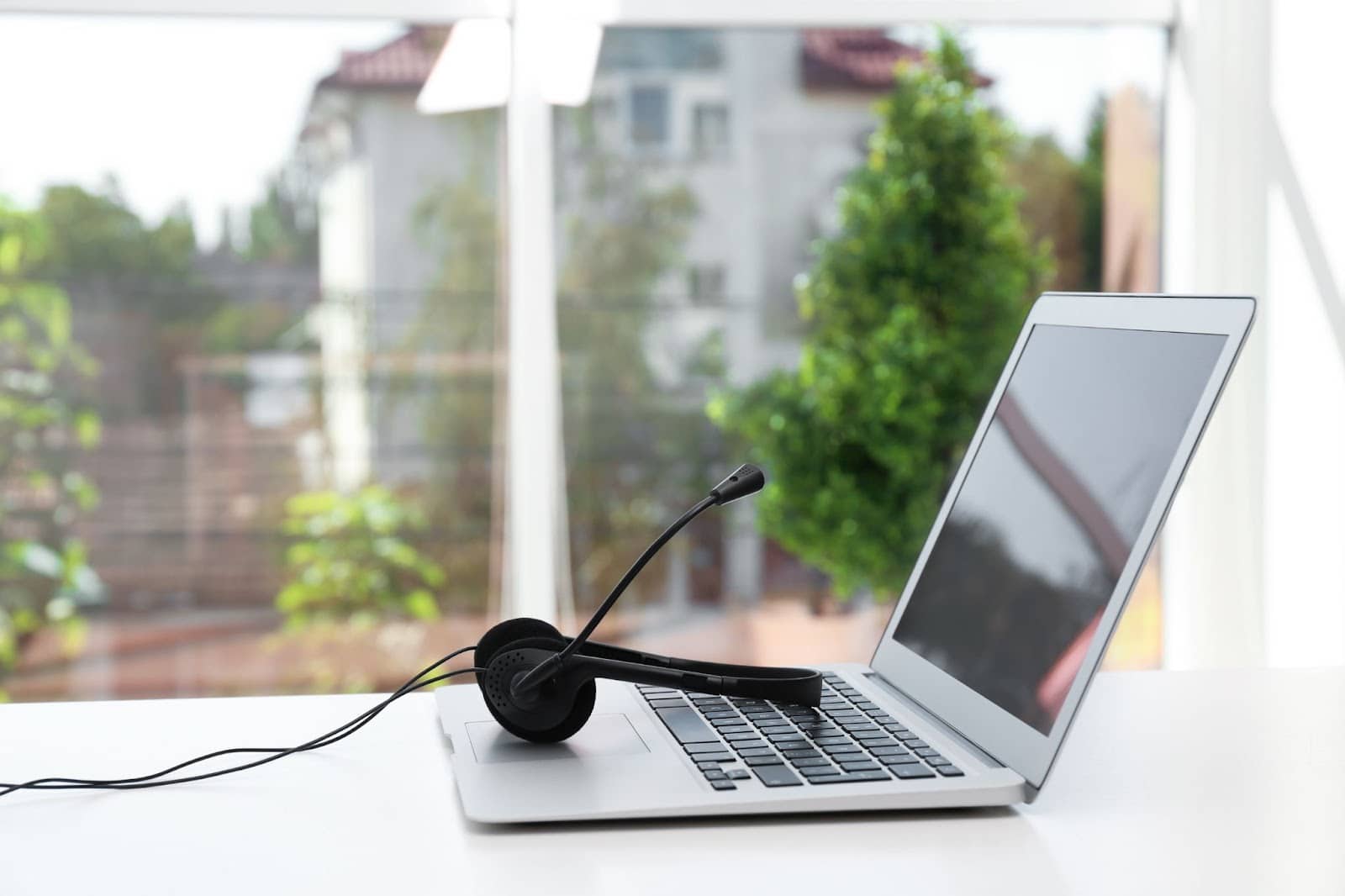 #5: Mobile or Hybrid Capability
Obviously, we've seen the nature of business change over the last several years. One of the big pushes is for a business to move to a remote, mobile, or hybrid office scenario. How does a phone system support that from the virtual standpoint? If your business does have remote employees or remote teams,  you want to make sure that they're part of the phone communication system. It's really nice to be able to mix and match whether your team is in a brick-and-mortar location, on the road, or in a home office.
The virtual scenario allows us to choose different types of hardware and different types of software that support an organization working wherever they prefer to work in whatever way works best for them without the end-users or the clients who are calling in even knowing there's a difference in where those employees are located.
The question becomes is mobile or hybrid capability the right choice for your organization? In an age where desk phones are often non-existent and instead business calls are taken on a cell phone, when video meetings and video conferencing are the norms, and when much of our work is done via a mobile app on our tablet, laptop, or mobile phone, it may seem like a no-brainer for every business to employ a mobile or hybrid feature; however, it may not be necessary for your organization.
The mobile or hybrid capability does a couple of things. It makes everybody in the organization, both brick-and-mortar and remote employees, a little more available, a little more of the time. That typically means that you have to manage how often or within what timeframe somebody is available on a mobile platform when working from home or while on the road.
One of the organizational choices that should be made when a provider is developing a phone system for you is how much you want to be able to manage the remote or mobile environment for your users on the phone system. That can be managed in a number of ways, including by the time of day or by user login. 
Are you still using a traditional phone system? Looking to explore these and more advanced features? Unsure what features could improve your communications and needs? Reach out to  Ohio.net today and learn how they can help meet your organization's communication needs today!