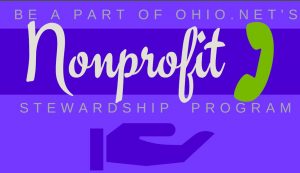 Nonprofits embody the best values and spirit of our country. They help millions of individuals and families, protecting, feeding, healing, sheltering and educating those in need. Nonprofits live their mission and strive to have a major community impact and continue to fundraise in order to keep their mission alive. It is essential that nonprofits not only have access to volunteers, and their community, but also to their donors that help nonprofits grow and thrive. Below are the top reasons nonprofits should consider upgrading their technology.
Systematizing for continued success
Many nonprofits rely on a staff of volunteers that need to access community and donor information. It is essential for nonprofits to have documented processes and easy to access information so that they don't have a high turnover rate with volunteers. Often times, our nonprofit clients keep track of donor information through spreadsheets, rather than a centralized database.
As nonprofits grow, it is essential to have a system in place that can grow with the organization. Along with a centralized database, it is important to have easily accessible, documented processes so volunteers and staff can repeat and perform the same services over and over again for different clientele without it being a reinvention of the wheel.
Keeping a consistent presence with the community
Communication is essential for nonprofits to share their information with the community. Having a strong communications strategy utilizing phone, email, and social media allows nonprofits to keep its target audience engaged with your organization.
Implementing VoIP (Voice over Internet Protocol) ties together all communications with clients and donors through a single business line. VoIP eliminates the need for traditional landlines and allows individuals to access a live phone system through the internet or private data connection, regardless of location. While the person calling knows no different, you could be sending and receiving calls with various phone ore device options, or even accessing, sending and forwarding voicemail and faxes remotely through email. You can also enable VoIP to ring on multiple devices simultaneously so you won't miss a call, regardless of where you are.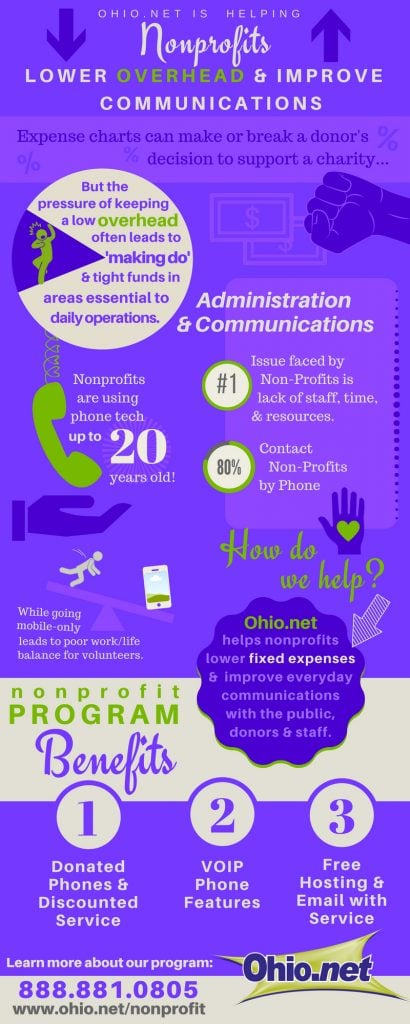 Improved internal communications with staff and volunteers
Strong internal communications are essential, especially when staff and volunteers are providing services out in the community. Traditional phone systems are limiting when staff and volunteers are not in the office. Many times, staff rely on their cell phone as their work phone when in the community. VoIP gives these employees a virtual office extension. The virtual phone line can be accessed on the user's cell phone using a VoIP application, which allows the employee to make and receive calls through the virtual extension, rather than using their actual cell phone number.
VoIP also provides a significant advantage for nonprofit organizations during times of crisis. It allows staffers to be reached during and after normal operating hours with the ability to contact volunteers or staff on call or escalate to appropriate community services Implementing VoIP allows nonprofits to notify all individuals in crisis situations quickly and efficiently so all employees and volunteers are getting the same messaging and are equipped with an action plan.
Cost Savings When Improving Technology
Many times, nonprofits do not implement new communications technology out of fear that implementation of new technology is costly. However, cloud-based VoIP services have cost advantages over traditional telephone services. VoIP allows your organization to benefit from continuous technical enhancements and improvements, which technicians can do remotely. Features like call transfer, call queuing, group ringing, intercom, and phone directories that come standard with VoIP services would traditionally require costly PBX hardware and traditional landline service with expensive features and long-term contracts. Maintenance costs with landlines add up quickly, especially when you factor in the cost of having a technician install and maintain it, making VoIP a more economical solution.
Ohio.Net's Special Offer for Nonprofits
At Ohio.Net, we value nonprofits and the integral role they play in the communities they serve. That's why we launched our Nonprofit Stewardship Program, a program where companies donate unused or unwanted phones for nonprofit organizations. A donated set of VOIP phones can greatly benefit an organization in need. It eliminates any upfront hardware costs and increases the features and services available. "As a facilitator of tax-deductible donations, Ohio.net has already put numerous hosted phone systems into some great organizations that immediately reap the benefits of technology upgrades" states Tom Brockman, president of Ohio. Net's parent company.