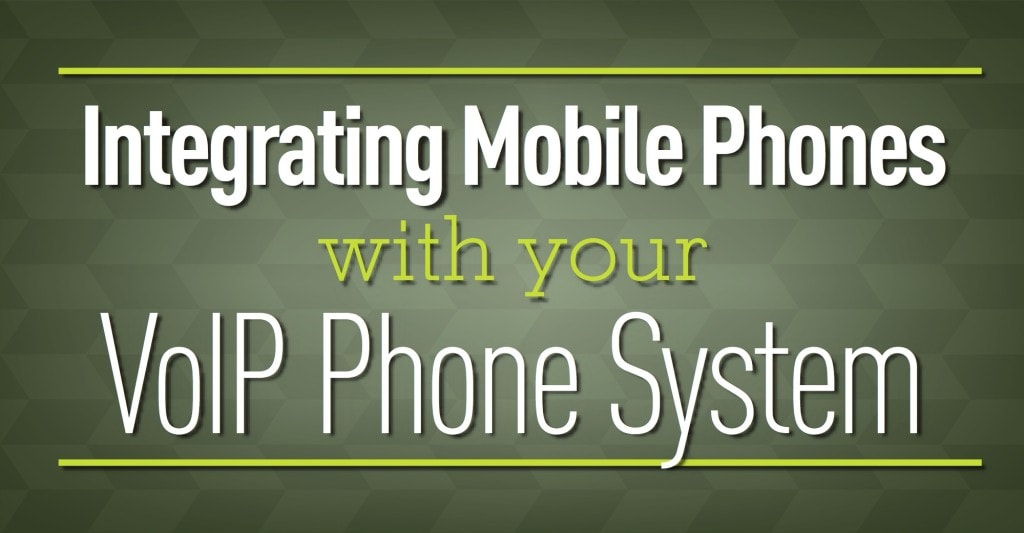 VoIP is a great way to save money and stay connected without having to pay long distance charges. If you want to enjoy its benefits, however, you'll need to integrate your mobile phone into your VoIP system.
VoIP stands for voice over Internet protocol, and it uses the same protocols as the internet. This means that you can send text messages or make calls from anywhere using a computer, smartphone, tablet or other device.
You can now easily configure your mobile phone to connect to your VoIP service. There are several ways to achieve this goal, depending on your specific setup.
1. Is Your Mobile Phone Right for VoIP Integration?
Make sure your VoIP service is compatible with your mobile phone network. It's rare that this is a problem, but it's worth checking before you begin.
2.  Interview Your VoIP Provider.
Does integration have a cost? Is there a monthly usage fee for it? Does the VoIP provider offer remote management? Know the answers to these questions before you begin working through mobile phone and VoIP integration. VoIP services should meet your business needs; not create new ones.
Also, make sure the management functionality and administrative functions can be executed on the road. If a potential provider can't or won't answer these questions, reach out to other servicers.
Check with your cell service provider to verify any potential data usage fees that could be incurred when using VoIP over a data network, too!
3. Evaluate Your Entire Business Phone System.
Consider using VoIP technology for all of your business communications. You may be able to skip the handsets, especially if you are already ensuring mobile phone support for most of your users. Cutting out bulky desktop units can clear up clutter on your team's workstations while reducing overhead, as you can direct calls directly to a user's personal cell phone.
This makes your team more easily accessible when working remotely, too. Calls can be made and answered wherever an internet connection (including a mobile data connection) is available. This is a win-win as it helps meet your business needs while also making employee-to-customer communication easier, which can help improve customer satisfaction.  
4. Complete a security assessment.
Just like your laptop, when used on public Wi-Fi, VoIP is potentially open to Internet security threats. Check to see what security features your VoIP vendor will provide, and what security features your users' cell phone service provider offers to protect calls and data.
Security is important for all users, employees and customers alike; you may need to reach out to other services to satisfy your security needs.
5. Configure your devices properly.
Before you begin mobile phone and VoIP integration, check to make sure your smartphones are configured properly to:
Utilize VoIP over Wi-Fi to keep data costs low.

Occasionally, you may need to use your VoIP phone system on the data network when Wi-Fi isn't available. Check with your cell phone provider to ensure you have the most efficient data plan for your needs.
Mobile phone and VoIP integration is a smart move. This is especially helpful if your business employs remote workers or geographically distributed teams. Plus, as it's likely a large portion of your users already use mobile devices, the move is a no-brainer. Ready to integrate mobile phones with your VoIP phone system? Contact us here to get started today!