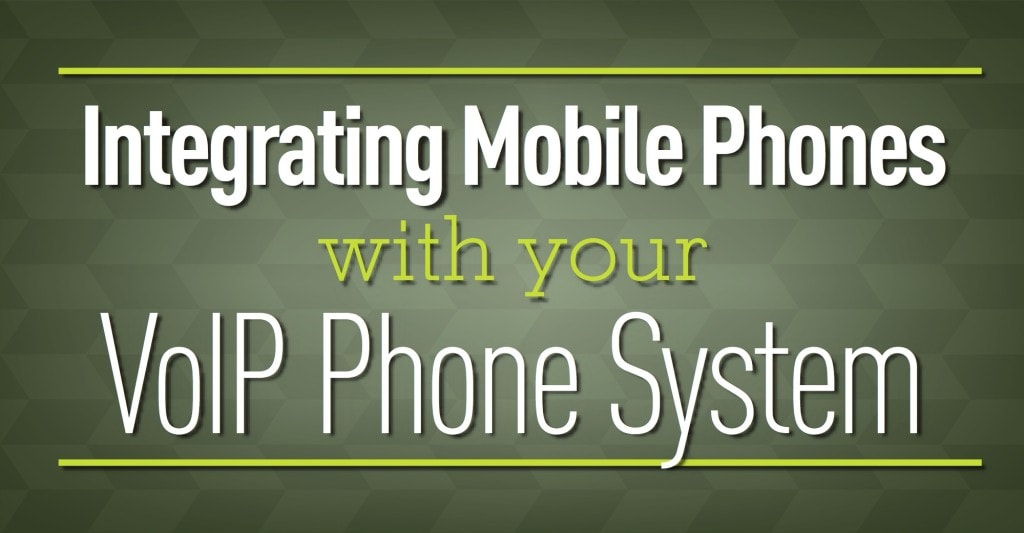 Whether you have an existing VoIP infrastructure or are planning a new one, certain critical steps should be taken to ensure that when you add mobile phones, you do it efficiently. Use the following steps to integrate mobile phones with your VoIP phone system:
Manage from anywhere.
Make sure your VoIP service provider offers remote management. If not, find one or more providers that do. Also, make sure the management functionality and administrative functions can be executed on the road.
Look at costs.
Does integration have a cost? Is there a monthly usage fee for it? Also, check with your cell service provider to verify any potential data usage fees that could be incurred when using VoIP over a data network.
Just use cell phones.
If you are a new business, look at the idea of just using cell phones with VoIP. Skip the handsets, especially if you already support mobile phones for most of your users.
Move all communications to mobile.
If you are an existing business, but new to VoIP, consider moving all your office phone systems to mobile devices. Cutting out bulky desktop units can clear up clutter on your team's workstations, while reducing overhead, as you can direct calls directly to a user's personal cell phone.
Check your backend needs.
Do you have a business or security need to host a VoIP server in your existing IT architecture? Can you successfully manage all your VoIP phone system needs in the Cloud?


[divider scroll]

Get our Free E-Book!

Gain in-depth insights into the importance of keeping your phone system instep with your business' growth. This free e-book covers how VOIP provides "Scalability" to you phone system, allowing you to adapt to your business' ever-changing needs easily and cost effectively.
Complete a security assessment.
Just like your laptop, when used on public Wi-Fi, VoIP is potentially open to Internet security threats. Check to see what security features your VoIP vendor will provide, and what security features come with your cell service provider
Configure your devices properly.
Before implementing VoIP on your mobile devices, check to make sure your mobile devices are configured properly to:
Utilize VoIP over Wi-Fi to keep data costs low.
Occasionally, you may need to use your VoIP phone system on the data network when Wi-Fi isn't available. Check with your cell phone provider to ensure you have the most efficient data plan for your needs.
It's a smart move to integrate mobility into your VoIP phone system. Most likely a large portion of your users already use mobile phones. Make sure to carefully consider the above items when planning your integration.
Ready to integrate mobile phones with your VoIP phone system? Call us today at 888-881-0805 or contact us here to get started!