There are many phone services available for businesses today that you may not even realize exist. How do you know which ones will work wonders for your business? Does your business even need some of these options? What are the services available? Here we explore virtual phone numbers.
In this piece, we will answer quite a few of your burning questions about what a virtual phone number is, how it can help your business and innovative ways to use it. Working with a VOIP service, like Ohio.net, gives you access to this and many other features that can be major assets to your business. Here's what you need to know about virtual phone numbers and the many benefits they have to offer.
What is a Virtual Phone Number?
Virtual phone numbers are numbers that aren't bound to specific lines or locations. They can be used to make and receive calls from any phone. This includes:
VOIP desk phones.

Mobile phones.

Softphones.
They can be perfect for companies that have employees working in multiple locations, such as in an office, on the road, or in-home offices. You can even designate specific phones to be used in association with the virtual phone number (to make and receive calls from that number) and change the designated phone as needed. These numbers are primarily used for customer interactions rather than employee interactions, though they could be used this way if you feel the need to do so within your business structure.
Virtual numbers provide a large degree of anonymity and are increasingly popular. Businesses use them to create a presence in new areas, to test potential new markets, and to open lines of communication with customers around the world from a single location. With a virtual phone number (or multiple virtual phone numbers), your business can present a global presence to the world regardless of your physical office location.
How Does a Virtual Phone Number Work?
Virtual phone numbers work through VOIP (voice over internet protocol) technology. This means you won't need to purchase a special line, corporate call packages, or SIM cards. The beauty of VOIP for communication is that it uses secure internet technology to offer real-time communication between users through an existing broadband internet connection. It's the same technology users around the world use and trust with iMessage, WhatsApp, and Google Voice.
Businesses can use a strong and reliable internet or cell service to place and receive VOIP calls from virtual numbers on their mobile devices. This is in addition to using their existing broadband connections for businesses to do so with their VOIP desk phones. Basically, the only technology your office needs to make a virtual phone number work is a broadband Internet connection and VoiP services from Ohio.net.
Can you use free services like those mentioned above? The thing about free products, like Google Voice and similar services, is that they do not present the professional image you'd like to show the world, the ability to use published numbers and mask caller ID is vital. The other difference between our service and free apps is that you have options most apps do not present. They are kind of "one-size-fits-all" in nature. Plus, they don't offer amazing customer service. We can help you set your virtual phone number up so that it enhances your business in the minds of those who call and in a way that works best for your business needs.
Differences Between Virtual Number and Regular Phone Service
With a traditional landline provider, you will need wires and lines running throughout your building and to each individual phone for that number to work. It is a cumbersome and labor-intensive process that is completely unnecessary with virtual phone numbers and VOIP phone services. When you order a service, you're assigned a phone number from the phone company. That number then belongs to you rather than the company. What this means is that you can continue to use that phone number even if you switch phone companies.
A virtual number is not bound to a specific location or phone. It can be used by employees across the city, the state, the country, or even around the world.
Benefits of a Virtual Number
Now that you have a better understanding of what a virtual phone number is and how it works, it's time to explore the potential benefits a virtual number can offer your business.
These are just a few of the benefits to consider with a virtual number. Many of them can directly benefit your business.
Eliminates Expensive Add-Ons and Fees with Local Phone Numbers
People can call virtual phone numbers that are local to them from anywhere in the world without paying long-distance fees to do so. You can choose a virtual toll-free number or a local phone number from the regions where you're conducting marketing or addressing your customer service. It won't cost them anything to call you and they'll never know the difference between the virtual number and an actual landline phone number.
Pro-tip: If you're calling leads in a major metro area, you can pick up a local virtual number so that your calls appear local to the area where you're working.
Improve Caller Satisfaction with Auto Attendants
Many virtual phone services include auto attendants as part of the services they provide. These attendants greet customers and help to route the caller to the appropriate party. The process makes the experience more productive, eliminates wasted time, and leaves callers feeling greater overall satisfaction with the experience.
These auto-attendant features aren't available with traditional telephone systems and are costly add-on services with many others. Keep that in mind as you explore your options. Virtual phone systems are absolutely the most cost-effective way to go.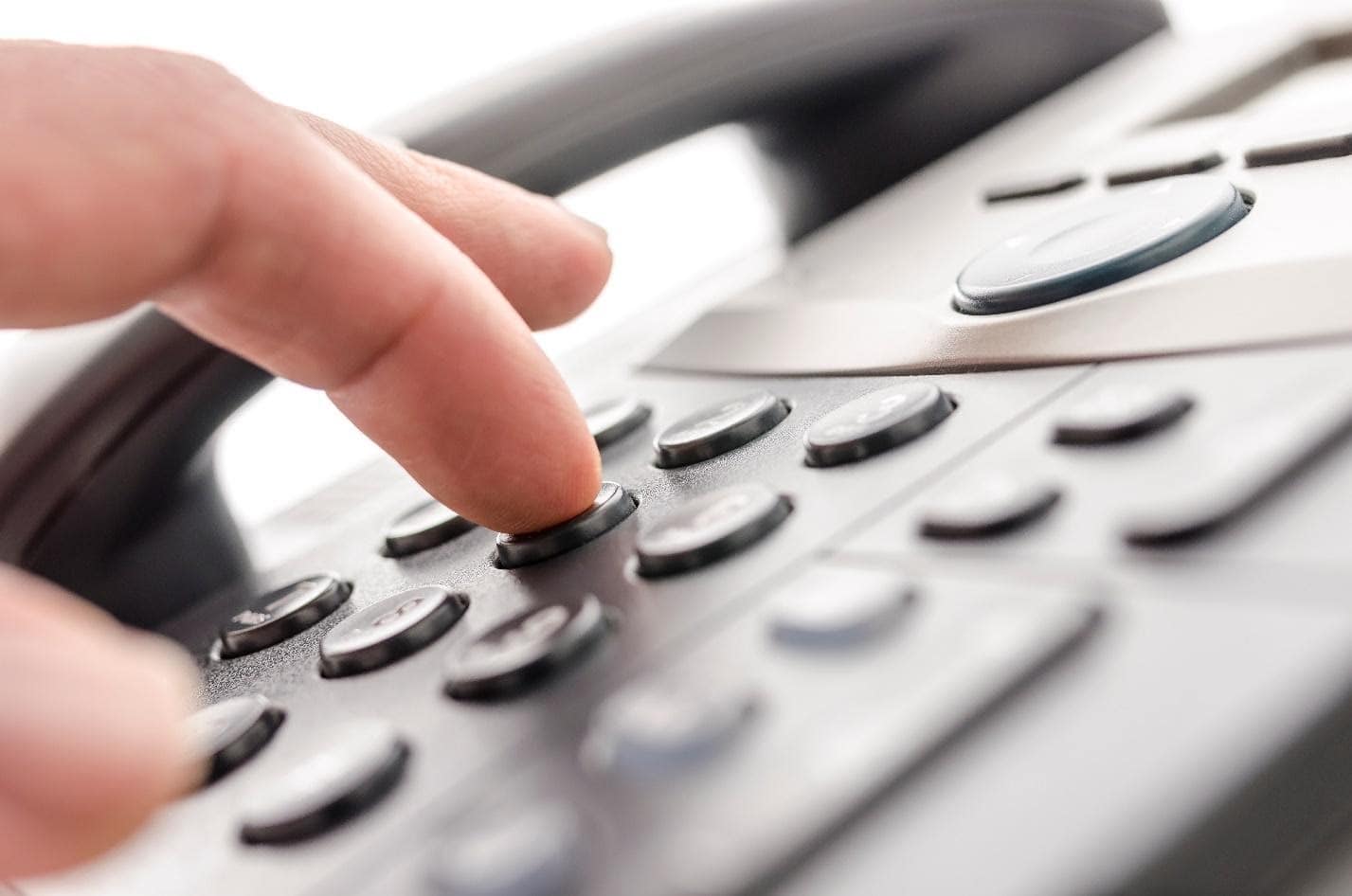 Break Free from the Office Plus a Modern Voicemail
Traditional phone numbers go to a single phone line and phone system – often tied at a single desk phone. When the person from that desk is out of the office, the only option is for those calls to go straight to Voice email. That can cost you potential customers who will never call back if the call goes to Voice email.
Virtual numbers eliminate this problem by allowing the option to route the calls from one number to other representatives so that no call is left unanswered and no lead unworked.
Employees Can Separate Business from their Personal Phones
It's not only incoming calls that virtual numbers are good for. They can help employees maintain their privacy by using virtual numbers to call from their personal phones. This means that the virtual number shows up on caller IDs rather than the employee's private phone number.
With so many employees making the shift to virtual work, this is a huge benefit for businesses to offer their remote staff. One the staff greatly appreciates. Plus, it means your employees do not have to install specific office lines in their homes to manage business calls. You can also set the virtual numbers to only ring through to employees during designated business hours so that their personal time is their own.
How to Get a Virtual Phone Number
Are you ready to enjoy the many potential benefits a virtual phone system can deliver to your office? You can select from your choice of local phone numbers, toll-free numbers, and even vanity numbers that can be used to help your business grow and expand into all corners of the world – or just into the next county if that's your goal. Even better? Your virtual phone system will grow with you as your business grows. It can serve your needs now and well into the future.
Contact Ohio.net today to learn about the options available to you for virtual phone numbers and so much more.