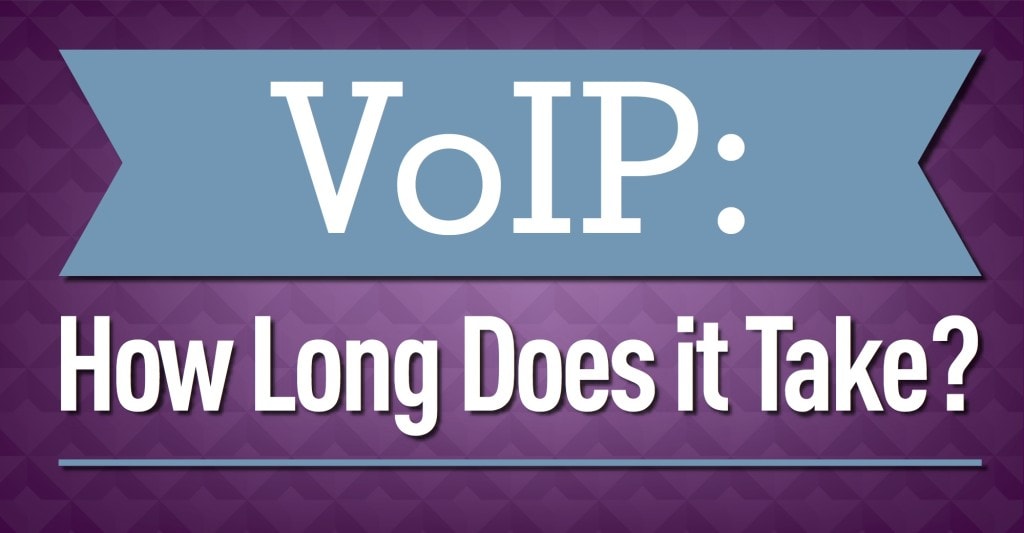 When faced with a decision about upgrading technology services, like a phone system, a big question managers always ask is how long does it take?
Because the implementation of any new phone system, including VoIP, is ultimately customizable, you will be involved with the process of designing your service. This means your product will be based on your company's actual needs, so implementation will only take as long as it has to in order to get you where you need to be.
In fact, you have options as to the pace of your upgrade. You can do it step-by-step, or you can choose an enterprise-wide large system deployment.
Step-by-Step
Some businesses prefer to move slowly. It's possible to use your existing phones for a while, and integrate VoIP one part at a time. It's even possible to duplicate the dial tone from a traditional phone service in a VoIP environment. Then, the same phone numbers, now on a VoIP server, are used by the company at a fraction of the cost of analog phone service. You can retire the old phones and move entirely into a VoIP environment.
Moving to a new office or facility is also a great time to upgrade your company's technology.
Large Scale Deployment
If a business has completely outgrown its phone system, it is probably time for a large-scale deployment. If the phone system is maxed out and you can't add more lines, or if it seems that the voicemail system is always full or on the fritz, it's probably time to do a full move to a VoIP environment.
One of the best things to understand is that VoIP does not have the restrictions of traditional phone systems. Moving to a hosted VoIP platform removes limitations, and it can grow with your company, so you're not spending more to upgrade your phone system and add lines.


[divider scroll]

Get our Free E-Book!

Gain in-depth insights into the importance of keeping your phone system instep with your business' growth. This free e-book covers how VOIP provides "Scalability" to you phone system, allowing you to adapt to your business' ever-changing needs easily and cost effectively.
Timing or length of installation is no reason for a company to put off upgrading their business technologies. With the flexibility of hosted VoIP services, a company can choose how and when to implement them without causing huge problems with downtime and a lack of user adaptability.
Contact us today to talk about a customized phone system upgrade for your company!