If you're like many businesses today, answering every incoming call just isn't practical, even with a dedicated, full-time receptionist. It's no wonder then that many businesses turn to auto attendants. Automating tasks like directing phone calls saves time and money by making more efficient use of existing staff. It's great for operations, but do your inbound callers agree? Does the voice they hear answering your phone sound robotic and uninterested, or is it welcoming and warm?
Even if you're not familiar with the term auto attendant, you've likely had the experience of calling a business and hearing a monotone recorded voice on the other end of the line giving business hours or other information. This is an auto attendant, a feature of business phone systems that is meant to help your callers get the information or direction they need without talking to a team member or live receptionist.
Like many automated solutions, auto attendants can create a frictionless, positive experience for customers when set up correctly. Similarly, auto attendants can create a challenging, confusing, and frustrating customer experience when set up poorly. Unsure how to set up your system so you aren't leaving a long line of frustrated inbound callers pressing zero and hoping to reach a human instead of another robotic-sounding voice? Read on to learn all you need to know about setting up your auto attendant system so that the caller experience is excellent.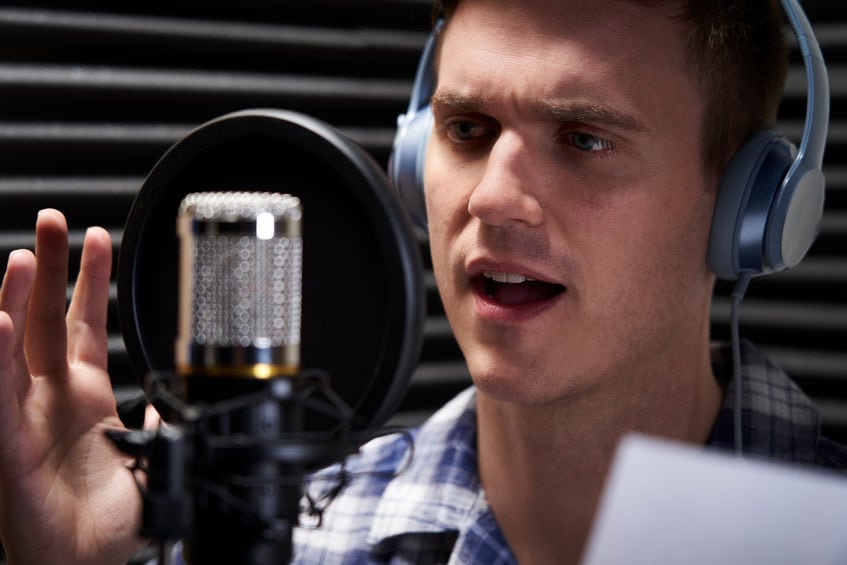 Even With Auto Attendants, First Impressions Matter
Incoming calls are often made by first-time customers, which means your automated attendant will set the tone for the rest of the experience that caller has with your business. Consider the caller experience when configuring your auto attendant phone system. Auto attendants are intended to route calls and manage call flow; make this easy by making the menu prompt clear and concise. Don't assume that everyone calling in knows where they need to go or to whom they need to speak.
Use messages that include a short welcome to greet callers before giving instructions on what to do next. Ensure the message is clear, friendly, and easily understood by callers. You may consider using a professional voice recording service to record these for you.
Additionally, limit this custom greeting to one or two sentences. Don't waste the callers' time.
Efficiently Managing Incoming Calls Limits Frustration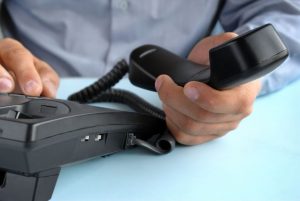 The system needs to function efficiently for all callers, not just first-time customers. No one wants to sit through a lengthy list of menu options over and over when they know they just need to talk to James in sales.
Begin listing menu options immediately after the greeting. You should also direct callers early on in the message to enter an extension so, if they call frequently, they can skip the message and get to the right place faster.
Basic information, like business hours or address, should be an option you select; don't have your auto attendant share this upfront and force your callers to listen before they are given their menu options. Likewise, if you know that most customers talk to a specific department or team, list that option first. And if you have more than five or six departments that customers may be calling for, use a tiered system.
Finally, make reaching a live, human operator easy. If incoming callers want to speak to a live person, let them. Don't force them to wait until the menu options are completed; don't change the number to be dialed in order to reach a live operator (a caller should always be able to reach a person by pressing zero); and, if someone doesn't make a selection, don't leave them hanging. In those instances, it's best to quickly route calls to someone that can help.
How To Make Your Messages More Engaging
Ohio.net works with professionals in the area of phone messaging and offers these services through partners like Carlos Garcia with Please Hold Advertising, Inc. (www.pleasehold.com).
Garcia, who runs a studio and voice talent service specifically for phone messaging, makes it clear, "It's important to communicate the information to your caller with a professional sound. It must be concise and to the point. The reality is that people do not want to listen to a long auto attendant or voicemail greeting. Short and sweet, to the point with a professional sound, that's what works and brings the highest level of customer satisfaction".
Keep the Message, and Your Phone System, Current
There's little that's more frustrating than calling a business and hearing an auto attendant give outdated information. If you do implement an auto attendant feature with your business phone system it is highly recommended that, in addition to the menu options and call routing offered during business hours, you also have a simple after-hours or holiday message that lets callers know when you'll get back to them.
You should easily be able to toggle between the two by utilizing day and night mode, a feature of most auto attendant phone systems. This feature allows you to select which message is played depending upon the time of day. Simply put, you can set this so that the message given during working hours is different than after-hours or on weekends and holidays. If your business phone system doesn't allow this, consider upgrading your system and auto attendant service.
If you change your options, let people know upfront for at least the first few weeks after the change. This will help avoid confusion when frequent callers select their regular options and end up in the wrong place. Again, consider the end-user experience when making changes. Auto attendants should always make calling your business a simple, easy, pleasant experience for you and your callers.
Auto Attendants and More with Ohio.net
To learn more about business phone systems and VoIP features like auto attendants, call routing, and more, give us a call. We'd love to help you determine and implement the VoIP features that are best for your small business today. Reach us at 888-881-0805.