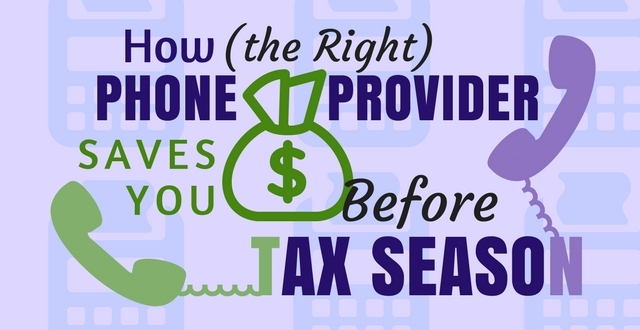 Tax Season. You know it comes around every year, bringing a large amount of incoming traffic with it. Many accounting firms  bring on temporary CPA's to handle the added business during the tax season—each with their own needs for a way to communicate both internally and externally.
Managing your phone system during flexible peak points can be difficult. Your phone system might not be the first thing on your mind during this busy time, but adding and removing numbers and hardware to accommodate your fluxing staff can easily cost you tons of unnecessary dollars. Not with Ohio.net.
Non-Contractual
VoIP providers that require a contract are flat-out taking advantage of your business's rotating cycle. Under contract, you would need to pay a provider year-round for extra hardware to ensure you have sufficient resources to handle your peak seasons.What if the season is forecasted to be even higher than last?
Some providers might not even allow you to increase the amount of phones at your location until your contract is renewed. We understand this is no way for you to handle your business's needs. As a result, we offer no contract!
Without a contract to lock you in, your system can increase and decrease as your business dictates. Just what does that mean?
You

don't pay

for services you aren't using!

Flexibility
Your business's growth cycle changes frequently throughout the year. Tax season is a prime example of a large amount of incoming business you need to prepare for. Our goal is to ensure your business runs as smooth as possible, during peak and slow seasons alike.
The service you want needs the following:
New hires can be added to the phone system, at any time.
Temporary CPA's and other needed staff can be removed from the system after the season is over.
Guess what? Not all providers allow for this level of flexibility! However, there are many companies, especially accounting firms, need this service model to allow them to utilize their available staff members to the fullest, without worrying about what it will cost them when they're gone.
So, are you interested in improving your telecom expenses? At Ohio.net, we understand your business' needs are always changing. Stop paying year-round for services you only use seasonally. Get in touch to discuss a no-contract, flexible business phone system that works for you! Call us at 888.881.0805.