If you've recently heard of SIP trunking, you may be wondering what it is, why it's important, and how you can use it in your organization. Put simply, SIP trunking is when you take a data connection and use that instead of traditional copper lines. This type of system allows you to connect your voice services to either a data connection or voice over internet protocol (VoIP) for calls, conference calling, and more.
What Is SIP Calling?
In SIP calling, phones and similar devices get connected to a data provider instead of an older phone line, as happened in the past. This new type of connection allows for clearer voice communication.
Are SIP Calling and WiFi Calling the Same?
While SIP calling is similar to WiFi in that it also involves using a protocol to open and close connections as needed, WiFi calling actually relies on SIP protocol to connect your call.
What Is VoIP, and How Does It Differ From SIP? Is SIP the Same as VoIP?
VoIP, or voice over internet protocol, is a method of delivering communication over the internet. You can think of SIP trunking as a part of VoIP. In fact, it's a predecessor to what we would think of as a cloud-based or hosted phone system today. It served as a way to transport a voice service to almost any platform easily.
The only prerequisite for this kind of system is that it needs to be able to receive voice communication through an IP connection on a network. Anything that's on a standardized SIP platform can receive reliable voice services through SIP or VoIP.
How Do SIP Calls Work?
SIP providers work by using IP addresses to connect with peer-to-peer data. This allows for connectivity to the public switch telephone network, setting SIP providers apart from regular phone companies that can't do this. Mobile phones using SIP calling can handle high-speed video, voice, text, and more via a secure and flexible data network.
Who Should Use SIP Calling?
SIP trunking works especially well for small businesses and enterprise clients who are looking for cost-saving initiatives and who already have a robust network infrastructure. The data network involved in SIP trunking adds an extra layer of security to communication, making this an excellent investment for businesses.
What Are the Benefits of SIP Calling?
By far, the top benefit when it comes to SIP trunking lies in its universality. This system does not require proprietary equipment, and essentially any internet service will be compatible with SIP trunking. It also allows for the integration of devices and apps, making your platform more diverse, reliable, functional, and secure.
Cost-Effective Communication
Given that SIP trunking is more flexible than older systems, system breakdowns and outages happen less frequently. This means lower maintenance costs and less of a chance of your communications platform going down.
Another benefit has to do with cost reduction. For example, SIP allows users to employ features like call routing which can reduce strain on your staff by giving customers a set of options to choose from when calling your organization. Instead of staff needing to answer every call, the automated system can handle the vast majority of calls. If the customer then needs human assistance, you can have their call put through to either an extension of their choice or an operator who can handle their issue from there.
The beauty of this system lies in its customizability. You can adjust all of these choices based on your organization's needs, your current and expected call volume, goals for improvement in the short and long term, and much more.
Easy Scalability
SIP trunking is highly scalable, and the benefits are just as apparent for a small business as they would be for an enterprise client. As your company continues to grow, you can onboard more software, devices, and services, and this flexible system allows for customization that wouldn't be possible with a traditional phone system.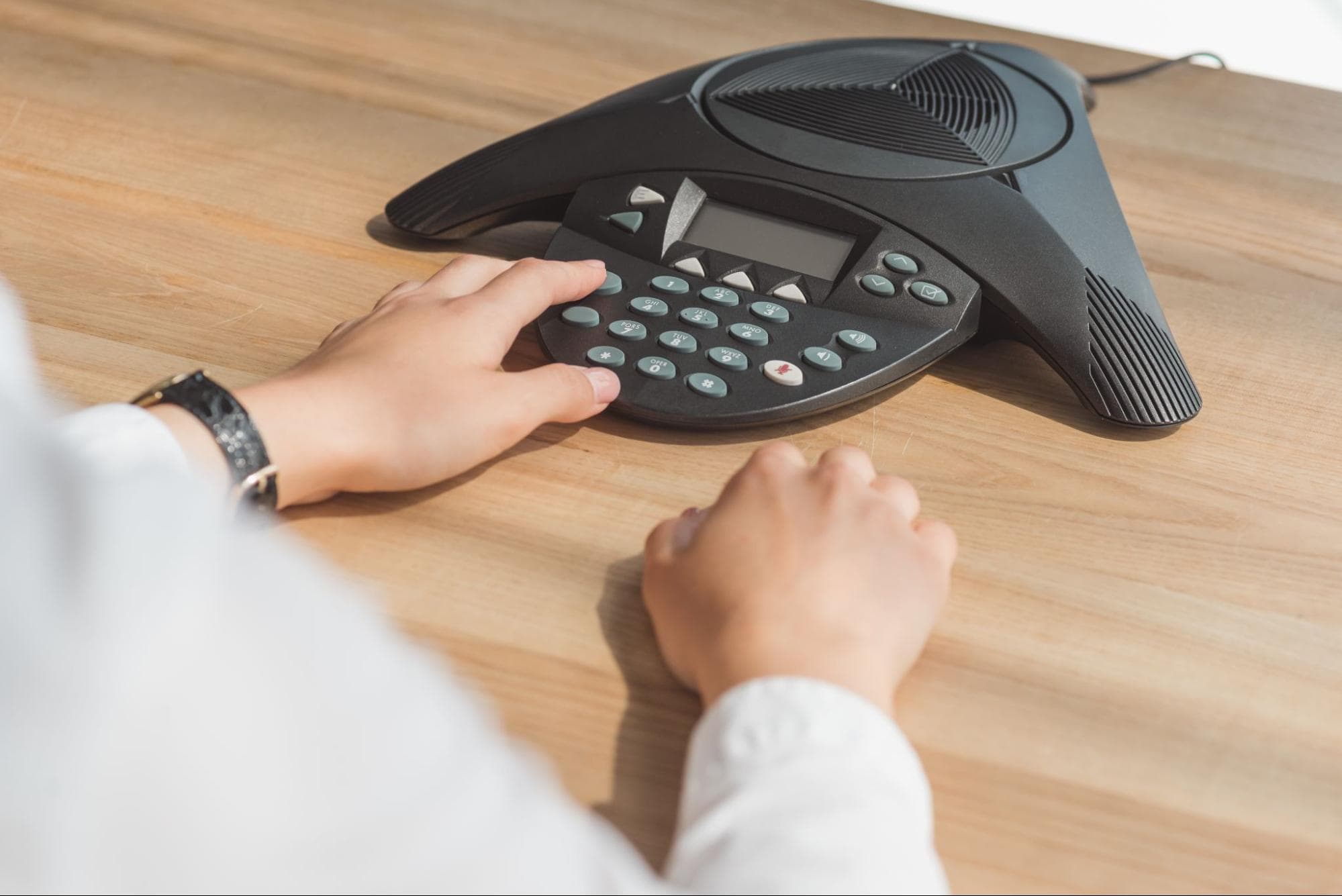 Reliable, High-Quality Calls
Since SIP calling takes place through a digital, virtual connection, call quality tends to be much higher than what you'd get over a traditional landline service.
In addition to that, the peer-to-peer nature of SIP trunking means higher redundancy and less of a chance of your whole system going down. Whereas in the past, a single damaged line could take out an entire system, SIP calling relies on multiple IP addresses so that even if one produces an error, others will be used instead.
Even in times of high call volume, SIP calling can come in handy. While voicemail has been around for a while and exists in traditional phone systems, voicemail in SIP calling differs in deliverability.
Instead of tying you to a single phone, voicemail through SIP calling connects you to a user account. This allows for employee access anytime and anywhere, which is especially useful in cases where an employee is out of the office or working from home but still needs to be able to check their voicemail.
Excellent User Experience
SIP calling allows for telecommunications services at a quality level that traditional phone systems cannot match. This reliable system leads to fewer dropped calls.
On top of that, you can improve customer experience as well with inbound messaging. You can tailor inbound messaging to the particulars of your business's operations, such as your hours, methods of reaching you, and more. You can set an automatic messaging option that will communicate with customers and give them quick answers to any question they might have for you.
Inbound messaging tends to be especially useful for organizations that need to offload easy answers to frequently asked questions without having to rely on staff. This can free up resources and provide a more streamlined process for clients.
What Are the Disadvantages of SIP Calling?
It's important to note that you can't necessarily snap SIP trunking onto existing services. It does require some additional development, and you'll need a platform that can accept SIP trunking.
Contact Us at Ohio.net for More Info on SIP Calling
Are you looking to explore SIP trunking as well as more advanced features for your business? Unsure what features could improve your business's telecommunications? Reach out to us at Ohio.net and learn how we can help meet your organization's communication needs today.