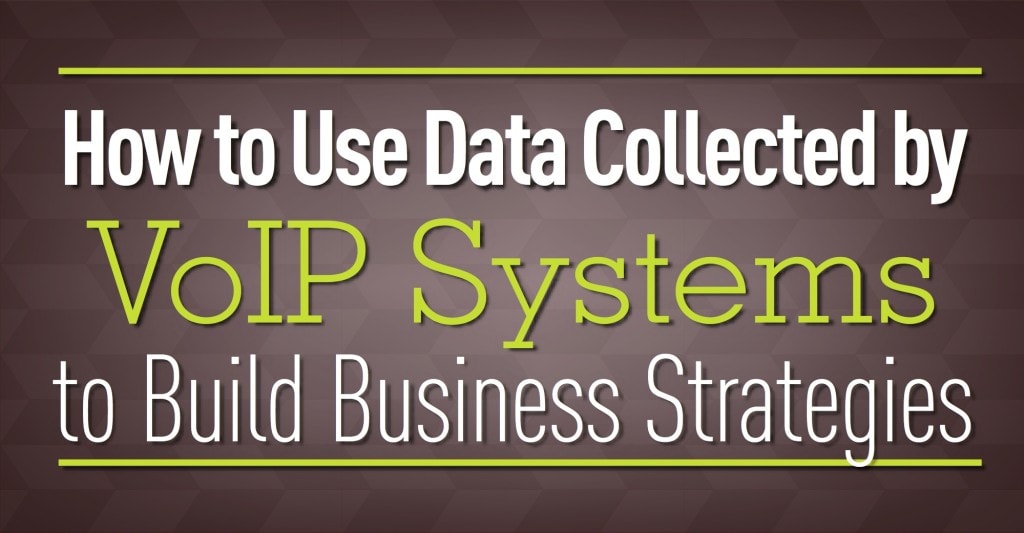 Alex Desberg
Sales & Marketing Director, Ohio.net
INTERVIEWED BY HEATHER TUNSTALL
Nowadays, there's a lot of talk about using data to drive your business. There are entire departments set
up to gather and analyze data, and make strategic recommendations based on their findings. Usually these initiatives center around Web statistics, email open rates or other customer interactions. But what about your phone system?
Voice Over Internet Protocol (VoIP) phone systems offer companies the opportunity to gather data on phone usage and gauge employee performance, or even develop revenue-generating strategies.
"VoIP is taking true voice and turning it into data and pushing it across the Internet," says Alex Desberg, sales and marketing director at Ohio.net. "That means that it is running through computerized systems that can track it. It's standard data, but it doesn't get used in this manner with traditional telephones."
Smart Business spoke with Desberg about leveraging call data.
What sort of data does a VoIP phone system collect?
Companies are able to take the calling patterns of their organization, whether they're inbound or outbound, and provide detail down to the second of who's calling in or out, how long a call is, or the amount of time between calls. This kind of data becomes very valuable for service organizations that may receive high call volumes.
The data is available almost immediately after the call ends. Companies can track when a call is transferred and moved around in an organization. Single call resolution is very big in the service industry where you want the person who is answering the phone to be able to complete everything the customer needs and not transfer them several times. You can watch that transferred call travel and you know who initiated the call and who is the final person on the call.
VoIP also offers call recording. The recording data can be categorized by date, time, which phone number was called or which extension answered. You have the ability to pull a call or keep records of a call, so it's great for conflict resolution or he-said she-said scenarios.
How do companies access the data, and how do VoIP vendors support that?
The customer has full access to all data, which can be available securely online with real-time statistics. If, for example, you want to see what your call statistics were for yesterday and how many calls were answered between 8 a.m. and 10 a.m., that's all in a very easy-to-pull report. Many reports are pre-created so that a user can just pick from a list. Alternately, custom reporting is available, or the VoIP vendor can just supply all of the raw data — basically everything that happens on a phone system — in a spreadsheet, and the company can mine that data itself.


[divider scroll]

Get our Free E-Book!

Gain in-depth insights into the importance of keeping your phone system instep with your business' growth. This free e-book covers how VOIP provides "Scalability" to you phone system, allowing you to adapt to your business' ever-changing needs easily and cost effectively.
What can a company do with this data?
There are several ways to analyze and use the data to improve business. To target qualified leads and prepare the appropriate sales person, the marketing department can see where inquiries are coming from with inbound calls, in terms of geographic area, based on the phone number from which the caller is dialing. Advertisers running radio spots can measure impact by comparing the time of the day the ad runs with call volume and adjust appropriately. Custom phone numbers can be placed on advertisements to judge the effectiveness of the particular message — the more calls to that phone number, the better it is working.
Sales managers can measure performance of their team by seeing who is making phone calls, how often they're making calls, how long they're spending on the phone and they can couple that with call recording to see what works best. For example, perhaps the data shows that calls over two minutes increase the odds of closing a deal, or that calls under one minute decrease the chances of a sale, or whatever the statistics reveal.
On a corporate level, a company can also determine how busy their operators are and whether or not they need to add more staff for that time of day, month, year, etc., and how quickly customers are being taken care of. The more data you have, the more you can extrapolate out of it and build a strategy around it.