Manufacturing companies are fast-moving, always-changing, and require flexibility from their communications systems. Like any industry, it's important to keep up with the ever-evolving workforce. Every manufacturer has a very good chance of seeing an increase in production and organization when using a business VOIP, or Voice Over Internet Protocol, solution. The biggest advantage of VOIP in this industry is that it serves as a replacement to a traditional phone service.
Why manufacturing companies rely on VOIP phone systems for success:
Customization:
The manufacturing industry has many employees with different skill sets. Some are heavy phone users and some rarely touch the phone. VOIP can customize hardware and system needs for a company's employees or a department, which saves money and ensures employees have the tools to perform their job responsibilities.
Saves Money:
Manufacturing companies often have multiple locations and some of those locations could be in other countries. VOIP can help save manufacturing companies huge money by offering local and long distance calling with some of the lowest international rates in the industry.
Flexibility:
The flexibility and expandability of VOIP products allow companies to ramp up or down quickly, which saves management money, time, and resources. VOIP provides its users with benefits such as the ability for employees to log into their extension anywhere in the building. A VOIP telephone system also allows employees to be more mobile without forcing the company to spend unnecessarily because of find me and follow me capabilities.
Increases Productivity:
VOIP offers a huge list of features that help manufacturing employees be more productive. Features like advanced call management, call routing, voice mail to email, custom directories, file sharing, and the collaboration of services from one central control panel makes manufacturing employees more productive and more organized.
Manufacturing companies face a number of communications challenges on a day-to-day basis, including high noise level, expansive warehouse and production lines, constantly shifting production schedules and more. VOIP provides manufacturers with a reliable communications solution that allows for better interaction between all parts of the plant and all levels of employees and management.
Ultimately, VOIP technology is bridging the gap in communications as more manufacturers are working to compartmentalize their businesses going into the future. Manufacturing companies are shifting more toward many small networked facilities rather than investing in the oversized plants. VOIP technology can help bring their operations together into one cohesive unit. The increased security and call management capabilities of VOIP as well as communication options offered through VOIP provide a high functional value to any manufacturer.
About The Author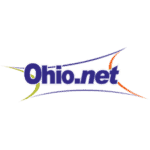 John Clarke