How Donated Phones and Discounted Service Are Making a Difference
We love giving back to our communities, especially nonprofits.
Often times, these amazing organizations can't afford to upgrade their technology, which means they're facing obstacles that make their job harder. Things we may take for granted, like caller ID, aren't included in the outdated phone systems many nonprofits still use today.
At Ohio.net, we're working hard to change that reality. Our program for nonprofits uses donated VoIP phone systems and discounted services to help provide upgrades to these deserving organizations. With our help, their teams receive modern equipment and service that allows them to serve our local communities better.
Common Nonprofit Challenges
Many nonprofits are using out-of-date systems, or even personal cellphones, to keep things running. What may seem like a wise financial decision often makes routine tasks difficult.
Imagine trying to serve incoming callers well when each time the mainline rings, it rings on every phone in the office. That's exactly the situation that the Soap Box Derby was facing before we upgraded their system.
In a recent interview with Cory Katzenmeyer, Marketing Manager for the Soap Box Derby, he shared that after they received a new system, they had the options they needed to better answer, route, and serve their customers. These options meant that even during their busy "race week," they were able to keep in touch with incoming calls, onsite and offsite, thanks to new call forwarding features, email notifications, and transcription of voicemails.
Budget, Efficiency, and Service
Often times, the budget is the biggest reason nonprofits make do with archaic phone systems. When money is tight, expensive upgrades aren't a top priority. This can often lead to employees using their own cell phones to take calls. While it may save on costs, it can destroy a healthy work-life balance.
Customers with access to a personal cell phone can call or text anytime. And for conscientious employees who believe in their organization's mission, it can be hard to stop responding just because they're no longer in the office. If they do, calls received off-hours can be easily missed or forgotten by the next business day.
Cell phones also aren't equipped to handle an influx of calls from donors, volunteers, customers, family, and friends. This means those calling in won't be handled through a queue system that transfers them to the first available employee or given options to reach the right department. All of these factors can lead to a decrease in efficiency and service.
Ohio.net works to address all of these concerns. Thanks to donated phone systems and reduced service costs, the upgrade budget can stay at a manageable level. And with new features like "find me/follow me," staff can enjoy the freedom of taking calls anywhere without sharing personal numbers or losing track of messages that came through the main lines.
The Ohio.net Process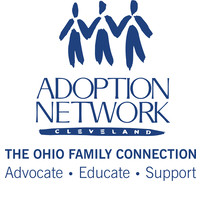 Our process is simple and ensures we make the upgrade as easy as possible for the nonprofit team. In a recent project with Adoption Network Cleveland, we updated their system from one without basic technology, like caller ID, and gave them the tools they need to serve their community more effectively.
When asked about the upgrade, Nicole Cheraso, Director of Finance and Operations, shares what a difference it has made. She says the changes really helped to prioritize work in a way that wasn't possible before and that the process was easy.
"You guys were fantastic."
Cory shared similar feedback during his interview. He said that although the phones do a lot, they're not hard to use. And between the resources and support we offer through Ohio.net, implementation was a breeze.
"Everything went great for us. I really didn't have any issues."
Make a Nomination
Do you know of a nonprofit that could benefit from an upgrade?
We would love to help!
Our team works with nonprofits that have an office staff of 20 or less. And we evaluate nominees based on the level of need, which organization might benefit the most, and the ability to deploy the technology within the nonprofit properly.
To learn more or to nominate your favorite organization, contact Alex Desberg, Sales and Marketing Director for Ohio.net.
Alex can be reached at 330-658-1888 or via email at adesberg@ohio.net.