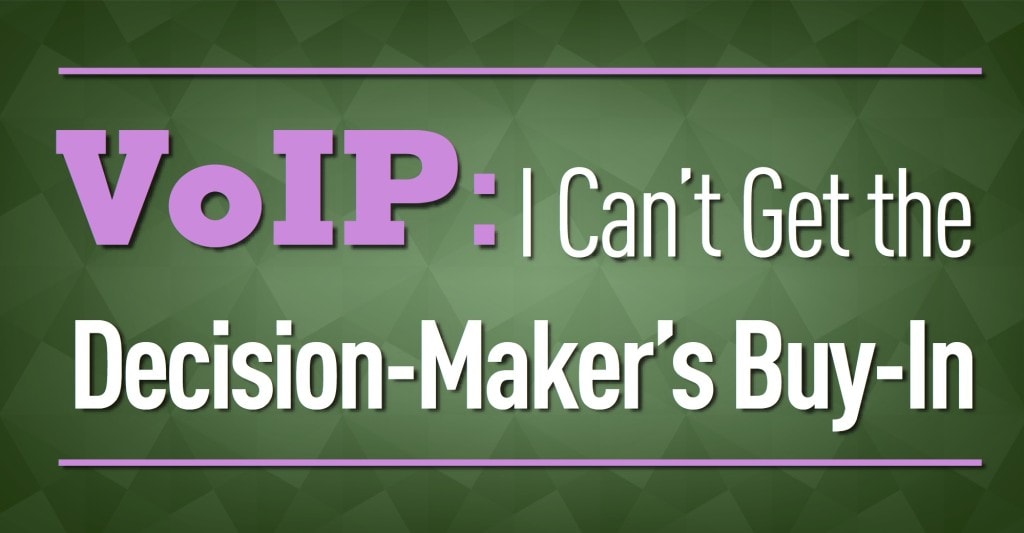 You know it's time to update your company's phone system. Other employees agree with you. Your customers are pushing for something new. But you have to convince the boss. Making it easy for decision makers to buy in to your ideas for a new phone system can be difficult, but when it comes to switching to VoIP with Ohio.net, it gets a lot easier. In any situation, you have to accentuate the benefits of a certain process or system. Here's how you do it with VoIP.
Talk About Price
With minimal investment risk, no contracts, no requirements to buy hardware (PBX is hosted with cloud-based VoIP) and no on-site hosting, VoIP is a truly great deal. The fact that VoIP has no up-front investment costs should be a big selling point for your decision maker. The many ways VoIP can save money should be the thing that drives the idea home. Once you tell him or her about the thousands per month they can save in long distance fees, and the money saved with Internet faxing, it is easy to let the numbers do the talking. If they still don't buy in, there are other points you can hit.
Talk About Productivity
VoIP offers advanced features like:
Call forwarding
Caller ID
4-digit dialing
Number portability
Desktop faxing
Softphone communication
And more
With all this flexibility and functionality, employees can focus on growing the bottom line, instead of being tethered to outdated phone systems that lack the agility VoIP offers.


Talk About Reporting
Finally, talk to the decision-maker about the reporting offered with VoIP solutions. The ability to see who is calling whom, when, is a powerful tool and can help businesses trim down inefficiencies. For companies with call centers or remote offices, VoIP offers trend reporting, call recording options, and more.