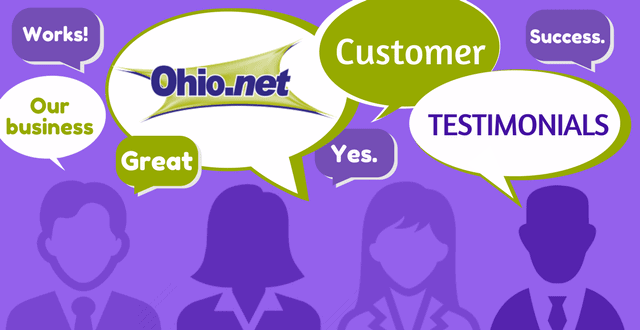 In this installment of Ohio.net Customer Testimonials, we're spotlighting Crescendo Commercial Realty.
Crescendo Commercial Realty is a full service real estate brokerage and consulting firm. They provide value-added services to clients—both users and investors of real estate—in support of their real estate objectives.

In 2015, CCR was looking for a business telephone communication system that would fit their needs. They needed a VoIP telephone platform that would allow them to handle day-to-day requirements, with a few features on their wishlist.
During our recent interview with Stephanie Hoislbauer, the Controller for Crescendo, she gives feedback on just what made them decide to proceed with Ohio.net's VoIP system.
QUESTION 1: What advice would you give someone looking to change phone systems?
Stephanie brings up a great point about what to consider when searching for a new communication solution. Check out her answer.
[youtube height="HEIGHT" width="WIDTH"]PLACE_LINK_HERE[/youtube]
QUESTION 2: Why did you choose Ohio.net as your phone company?
Stephanie talks about the jump from small business to their first full-fledged phone system. Flexibility and customization were a huge factor when selecting their provider.
[youtube height="HEIGHT" width="WIDTH"]https://www.youtube.com/watch?v=Gxq1Be2-k0c&list=PLnJof3bP5GZq0GDmNiPrKP5V–CmBgWvn&index=6[/youtube]
QUESTION 3: What did you find surprising or helpful about the system?
Stephanie shares how CCR's team was able to quickly and easily master their new phone system, even those who had no previous experience with VoIP technology.
[youtube height="HEIGHT" width="WIDTH"]PLACE_LINK_HERE[/youtube]
Our phone systems have dozens of useful features, but user-friendliness is one that encompasses them all. When considering any technology, a user-friendly interface should always be a top priority. This is especially true for business phones, as they are used daily and are a critical tool for connecting with both new and current customers.
Growing Business, Growing Tech
CCR has seen amazing expansion and recognition in the commercial property field this year, as well as placing #40 on the 2017 Weatherhead 100 winners. As the company continues to develop and grow, their technology will need to grow with them. Luckily, they've chosen a phone system capable of readily adapting to their changing needs for many years to come!
Sometimes there are unexpected benefits to changes in technology. Often, the transition is much easier than most anticipate. Don't let the fear of new technology prevent your business from upgrading to a system that will better serve you.