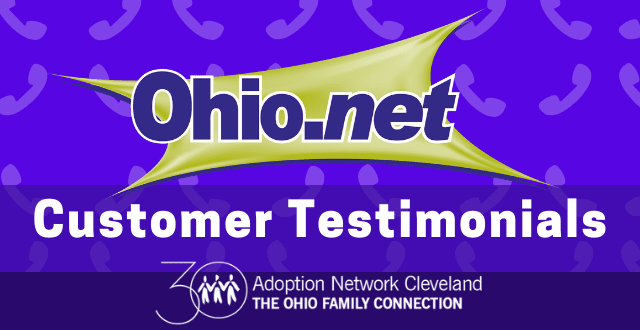 This edition of Ohio.net's Customer Testimonials features a truly remarkable client of ours: Adoption Network Cleveland.
Every year, the Adoption Network Cleveland makes a huge impact in the community by helping thousands of individuals receive the adoption services and support they need. Whether they're creating a safe place, providing educational opportunities, or advocating for best practices, Adoption Network Cleveland is taking a hands on, hearts open approach to making a difference for everyone involved in the adoption and foster care processes.
As a nonprofit organization, Adoption Network Cleveland is one of our many customers taking part in our Nonprofit Stewardship Program. The program is designed to help nonprofits  stuck with outdated technology improve their communication with volunteers, staff, and their community by providing donated phones and discounted service.
We sat down with Nicole Cheraso from Adoption Network Cleveland who took some time from her busy schedule to share her Ohio.net experience. Watch the video below or read the full case study.
"What we had before were probably twenty year old phones…now I feel like we're up to date with where we should be with technology…"
Are you involved in or know of a nonprofit who could benefit from updated technology and services? Have gently used VOIP phones? We're always accepting donations so we can pass them on to folks who can put them to the best use.
Learn more about our Nonprofit Stewardship Program by contacting Alex Desberg at 330.658.1888 or adesberg@ohio.net.