Like many businesses today, answering every incoming call just isn't practical. So, to save time and staff requirements, many companies turn to an auto-attendant. But is your auto-attendant helping or hurting the customer experience? Can it improve operational efficiencies, too?
Here's what you need to know when setting up your auto-attendant system to improve your operations and client relationships.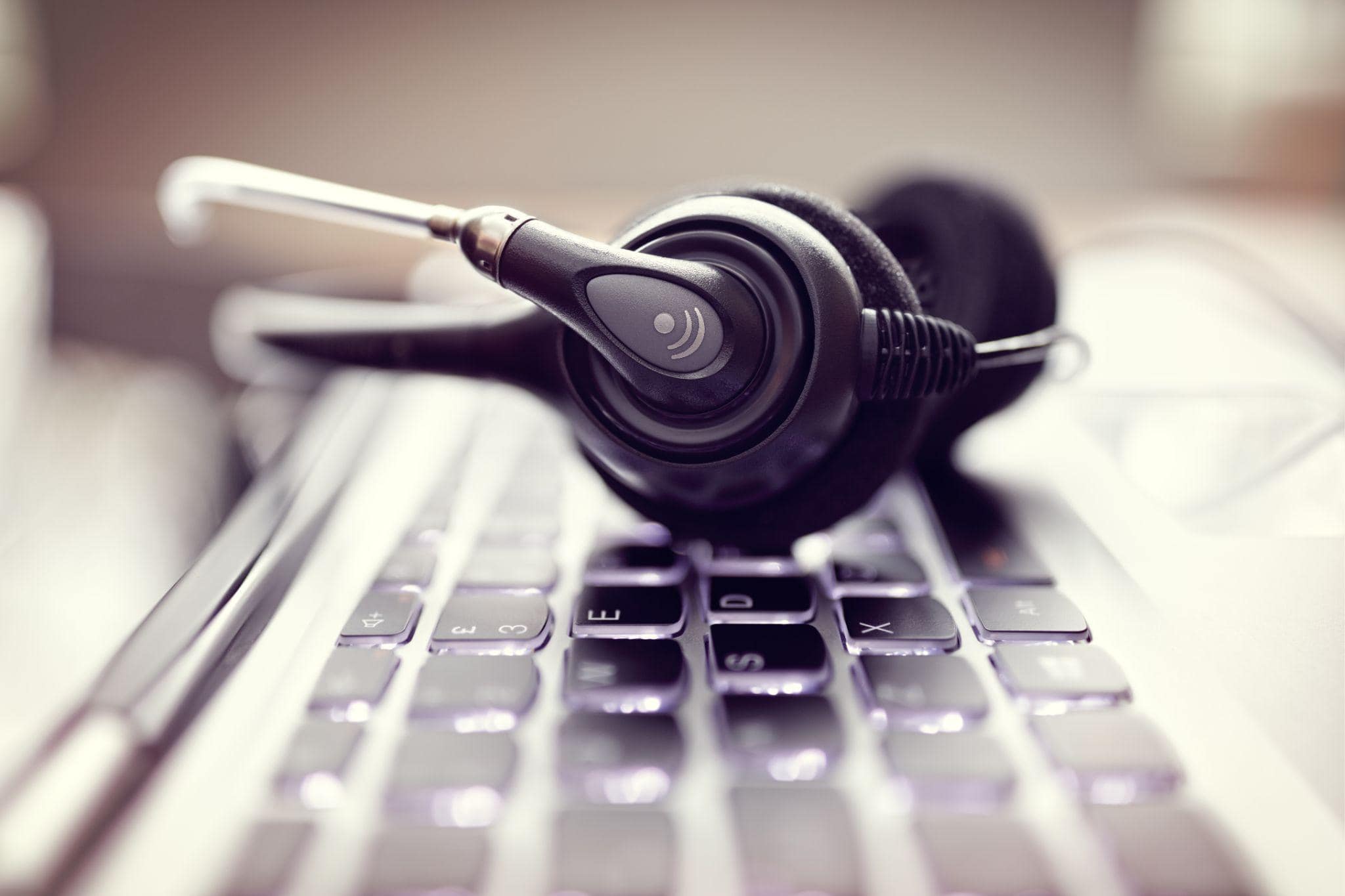 What is a professional auto-attendant?
Even if you're not familiar with the term, you've likely had the experience of calling a business and hearing a recorded, monotone voice on the other line, especially when calling outside of regular business hours. That voice is an auto-attendant (sometimes called an auto, virtual or digital receptionist). In short, virtual receptionists are automated phone systems that allow your customers to get where they need to without talking to a team member.
"Auto-attendants can show up in many different forms," explains Alex Desberg of Ohio.net. "One is to make an organization look bigger than it is by creating departments and choices—for example, press one for sales, two for accounting, three for customer service, etc. You can create layers that will allow your callers to feel like they're reaching the right place when they make a choice. The other characteristic of an auto attendant is making sure that they route calls to the right person quickly. It allows people to circumvent a manual process."
"Then the third, and actually, it's become a huge topic of discussion lately, is the ability to block robo-dialers. As soon as you put an automated choice in front of an automated dialing system, it doesn't know what to do. So, if it is just a robo-dialer, it never makes it through to your organization."
Because these systems are varied in their forms and purposes, customization is a crucial concern for many business owners. Often, one of the first questions many businesses ask when considering a digital receptionist is, "Are they customizable?" In short, yes. "Every single time, they're customizable. And in fact, they can have multiple layers. Now, we caution clients against that dialing tree of hell, where they have one choice, then another choice, to reach the person they're trying to get to. Instead, we'd like it to be simple and just divide the calling to the right direction," explains Desberg.
Why do I need an auto-attendant for my phone systems?
An auto attendant phone system that's correctly set up can help both a business and its customers. It can save your staff time by automating the task of answering calls and common customer questions, as well as stopping those annoying robocalls from getting through to you. 
Additionally, like many automated solutions, an auto-receptionist can create a frictionless, positive customer experience when set up correctly. Unfortunately, these systems often don't get set up using best practices, leaving a long line of frustrated callers pressing zero and hoping to reach a human instead of another robotic-sounding voice.
First Impressions Matter
When setting your auto attendant greeting, we recommend using messages that include a short welcome and instructions on what to do next. Again, using a professional voice-over service that can record these for you ensures the message will be apparent, friendly, and easily understood by callers.
Inbound calls are often made by first-time customers, which means your auto-receptionist will set the tone for the rest of the customer's experience with you. So consider that experience when configuring these systems, and don't assume that everyone calling in knows where they need to go.
"Often customers don't know when you're open or how you handle inbound calls, and by designing a concise and well-planned auto-attendant, you will improve their experience," Desberg tells us. First, design carefully and consider when and why a customer may be calling. "Your after-hours message on your auto-attendant should be different than during business hours. The entire function of the phone system can change based on the time of day. So, often we have clients who like the live answer until they become swamped. So, auto attendants can be designed to allow a certain number of employees to answer the phone before delivering the auto-attendant. Then, as soon as it does, customers are much happier having the choice to navigate their inbound call rather than waiting on hold or being given on-hold music or a message saying, "we're too busy to answer your phone call; please call back later."
This not only adds to a positive experience for a customer, but it helps to bolster the perception of the business from the customer's standpoint. Desberg explains, "I think the use of these systems plays very well to the technology because the technology is there. It's available. Inbound calling customers know it. So, when they run into an experience where they think a business is under-utilizing technology (for example, lazily implementing an auto-attendant) or a business is not using the technology available to them, it gives callers a bad feeling. It makes them feel like, "Oh, it's not important enough for them to work the way I want to work." So, yeah, customization and thoughtful design are key. Every little step that you take in the planning of your automated answering system can positively impact that customer experience."

What does the setup for an auto-attendant look like?
Efficiency Limits Frustration
It's not just new customers that have a reason to call, so the system needs to function efficiently. No one wants to sit through a long recording over and over when they know they just need to talk to James in sales.
Limit your welcome to one or two sentences, then go into menu options. You should also let callers know as soon as possible that they can enter an extension so, if they call frequently, they can skip the menu options and get to the right person faster.
If you know that most customers talk to a specific department or team, list that option first. If you have more than five or six departments that customers may be calling for, use a tiered system. Even today, some customers may not have a touchtone phone or be comfortable using an automated option, so don't leave them hanging. If no selection is made, it's best to route the call to someone that can help. Remember, the goal of an auto-attendant system is to improve customer experiences, not create frustrating ones.
How To Make Your Messages More Engaging
Ohio.net works with professionals in phone messaging and offers these services through partners like Carlos Garcia with Please Hold Advertising, Inc. Garcia, who runs a studio and voice talent service specifically for phone messaging, makes it clear, "It's important to communicate the information to your caller with a professional sound. It must be concise and to the point. The reality is that people do not want to listen to a long auto-attendant or voicemail greeting. Short and sweet, to the point with a professional sound, that's what works and brings the highest level of customer satisfaction."
Keep the Message Current
Some companies record one message and forget about it, causing a lot of frustration when customers can't get through. As mentioned above, an auto attendant allows your business to set up different messaging for hours outside the scope of regular business hours, including weekends and holidays. Use these features to let customers know when you'll be back to help them.
Let people know upfront for the first few weeks if you change your options. This will help avoid confusion when frequent callers select their regular options and end up in the wrong place.
Should You Consider Interactive Voice Response?
"An Interactive Voice Response, or IVR, is essentially an automated response version of an auto-attendant. So, IVRs are often referred to as talk-back (where you can speak to the auto-attendant). It recognizes your speech and gives you a choice." Sounds great, right? "Interestingly, we've seen a decrease in the amount of use of IVRs. Because sometimes it's just so much easier to hit a button than to try a response and have to do it again and again if it doesn't hear you, or you have an accent, or you mumble through it or whatever it is. They're another tool, yes. But, like any tool, they have their limitations. They're not as heavily used as people might think."
When might an IVR be a good choice for your business? "IVRs are best applied to a heavy, automated process," says Desberg. "If you're going to be spending a lot of time on the phone, it might make it easier, but to navigate a small to medium-sized business and get to the right person, it's not necessary."
"IVRs can also feel like they're more convenient for the business than for the customer, which needs to be taken into consideration with all of these systems and technologies. Yes, the system should be convenient for the business, but it's also about how convenient we're making it for the person dialing in. After all, isn't that the ultimate goal in a serving environment?"
Have More Questions?
Ohio.net makes choosing, designing, and implementing the right auto attendant tool for your business.
"Since we're offering a phone system as a service, there's no charge for changing the menus, updating them, putting in holiday messages, updating your hours based on availability, etc. Plus, I don't bring this up a lot, but when your business is affected by staffing and personnel as it has been for everyone lately, sometimes you have to change that at the drop of a hat. So, having the ability to call and ask my staff, "Hey, I need to change something. We're not going to be open today," and knowing my staff will be able to do that gives our clients piece-of-mind. Also, it relieves that fear of sounding closed when you're open or open when you're closed.
Considering implementing an auto attendant for your business phone? Reach out to Ohio.net at 888-881-0805 or adesberg@ohio.net to get started today.