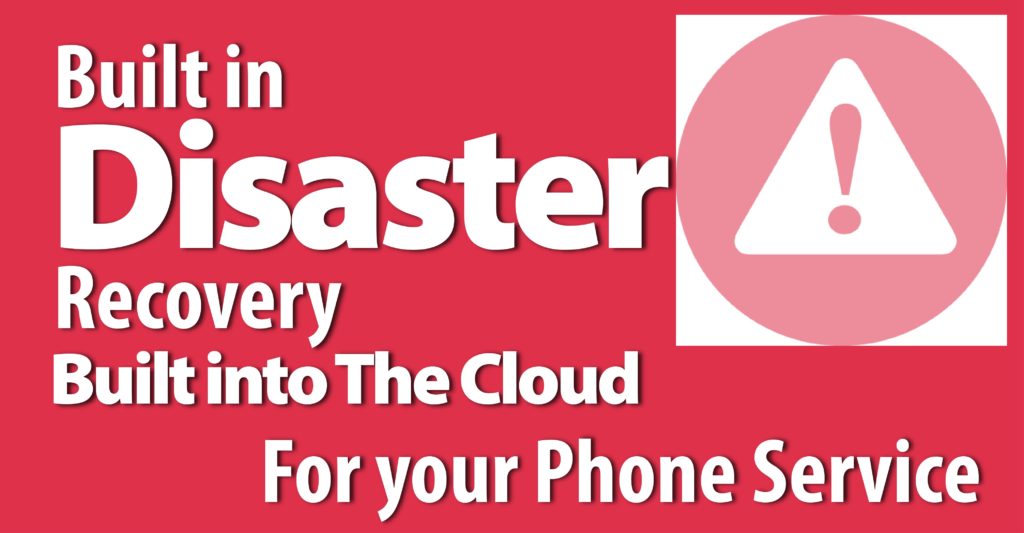 There are many beneficial aspects of having a cloud-based phone system as a staple in your organization. Whether it is another means of cutting company costs, higher efficiency and flexibility, the ability to utilize from a number of remote locations or improved customer service, cloud systems can make your employees' lives easier and less stressful and most importantly, deliver better business results.
Cloud phone systems have added another perk to its service – the ability to build a disaster-recovery mechanism in its infrastructure.
Any number of situations, including weather-related events to hardware malfunctions can cause your phone system to fail. If no disaster recovery or business continuity plan has been implemented by your company, those repercussions can bring more significant disruptions to the organization's operations.
One of the main reasons that disaster recovery in the cloud is the best option is its ability to back up your entire phone system. Essentially, if a user has the appropriate hardware, his or her Internet connection is not dependent on any remote location – should the end-user's Internet connection go down, it has the capability to call forward to the user's cell phone and preserve their data. With the virtualization method, the user can take a server, including the operating system, applications, patches and data, and encapsulate it into a single software bundle (virtual server) that can then be copied or backed up to an offsite data center. This virtual server is independent of hardware, meaning it can be safely transferred to another data center without having to reload each component, i.e. the operating system. By doing this, it reduces recovery times drastically from days to only minutes in comparison to non-virtualized disaster recovery.
A cloud-based phone system also has the ability to support your business continuity plan. Because cloud systems are hosted virtually, users don't have to worry about the types of disastrous scenarios that can potentially disrupt on-premises phone systems. Many cloud-based systems have built-in intelligence that recognizes when an organization's on-site phone stops functioning and it can automatically re-route phone calls to alternative numbers. Additionally, because the end-user's cloud provider is in charge of purchasing and maintaining its storage infrastructure, the customer doesn't have to spend money on any hardware, network resources, data center space and the personnel that is required to support them.
One of the primary benefits of an effective cloud disaster recovery system is it provides continuity for services also has the ability to fail over to a second site if there is a hardware or software malfunction in the IT system. By having this feature, it protects against the scenario of a failed processor and is applicable to any network component or system of components, such as a connection path, storage device or a web server.
Failover and fallback are keys to the cloud recovery process. It provides continuity for services and the ability to fail over the second site if there is a hardware or software malfunction in the information technology system. Should any organizations choose the fail over data route, that data and other applications are available to them in the cloud. The downside, however, is that cloud recovery can be time consuming if there is a substantial amount of data to fail over. Data that is application-based can be replicated to another application that is running in the cloud system, or entire virtual images, including data can also be replicated to the cloud and powered up and accessed if there is an on-premise failover.
For more information, please contact Ohio.net customer service at 888.881.0805.