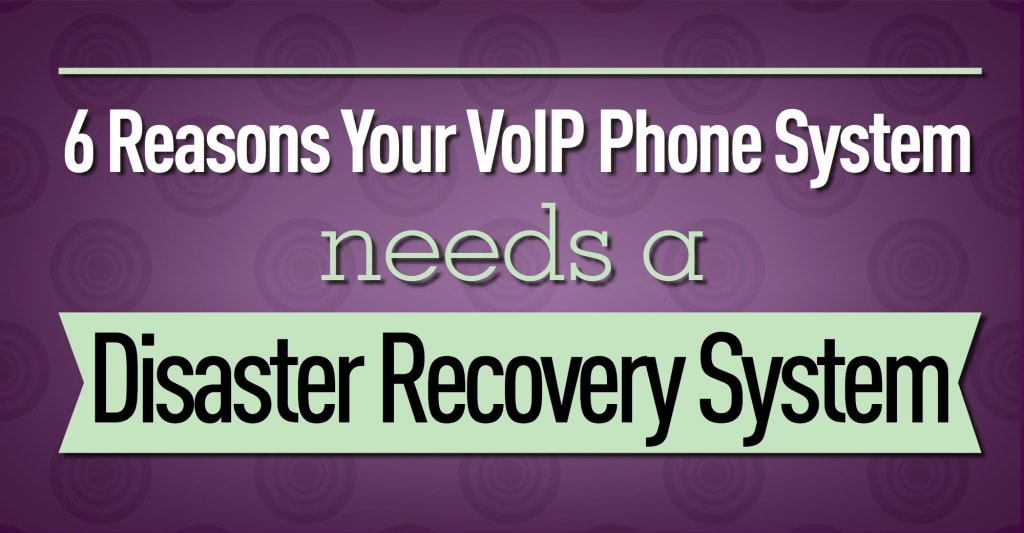 Every business should have a disaster recovery or continuity plan, especially to ensure continuation of its communications. Most businesses could not operate without communication channels like email, telephone, faxing, and voice mail.
The following are six critical reasons you need a disaster recovery plan for your VoIP system:
Today, voice is really considered data/information. From 911 calls to teleconferences, there is a need to keep copies of calls and other information, like call time and duration.
A VoIP phone system comes with more advanced recovery features than a traditional public switched telephone network (PSTN) system. So, why not implement them? It's better to put a plan in place and practice disaster avoidance, than to wait to recover.
There are industry-specific data retention polices. Long before 9/11 and Enron, industry-specific needs called for data retention policies. For example, law firms and accounting practices are required to hold onto data for a specified period of time for normal operations or to deal with reoccurring problems. Now voice data can hold the same importance.
There are federal, state, and local data and voice security requirements. With VoIP, it's easier to capture and retain data.
A VoIP phone system can be susceptible to the same threats as other information systems. Although VoIP comes with a host of robust features, because it travels via the Internet, it can face some of the same threats as your data network.
More metadata is available with a VoIP phone system and that metadata is very useful for marketing purposes, business trends, costs, and legal forensic research. Providing backup and recovery for your VoIP system not only ensures continuity of your voice traffic, but can also prevent against loss of your voice metadata (information about the calls like duration and date).
[divider scroll]

Get our Free E-Book!

Gain in-depth insights into the importance of keeping your phone system instep with your business' growth. This free e-book covers how VOIP provides "Scalability" to you phone system, allowing you to adapt to your business' ever-changing needs easily and cost effectively.
As with any new technology, or change in technology, there are certain precautions you should take. Even with all the great functionality that comes with VoIP, there are potential threats and you should plan accordingly. Incorporating disaster recovery and continuity of operations for your VoIP phone system, along with your IT systems, will keep your business and voice data safe.
If you have questions regarding your disaster recovery system and continuity plans, feel free to call us at 888-881-0805 or contact us here.