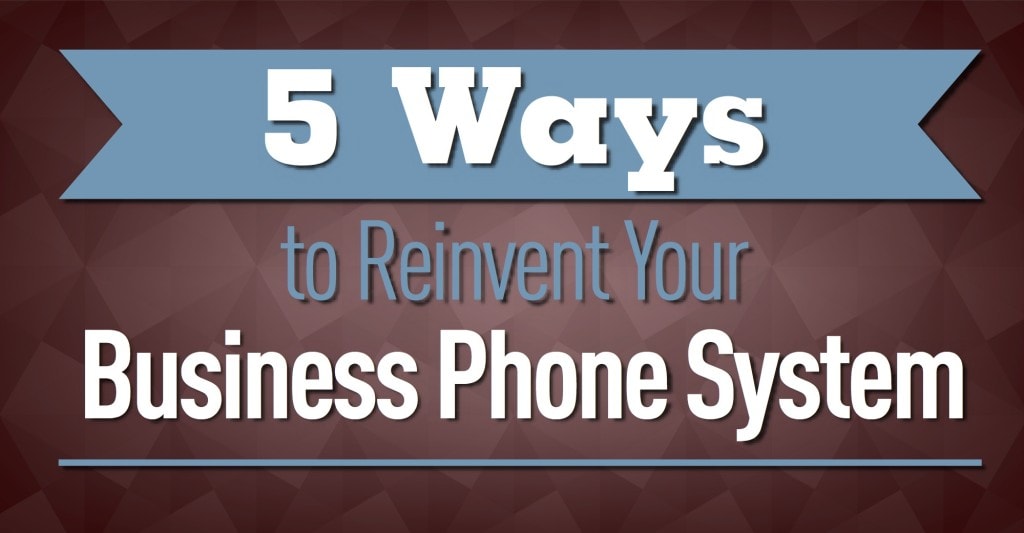 Performing a SWOT Analysis (strengths, weaknesses, opportunities, and threats) may lead to a re-examination, and possible reinvention, of your business's structure. With business communication being the catalyst to business success, your business phone system should adapt as your business changes.
Let's look at some areas affected by change and a few ways you can adjust your phone system to keep up with your business's growth.
Organizational Structure of Your Phone System
When you design your phone system, you can design it around the way your business operates. This ease of use enables VoIP system administrators to make changes on the fly for call routing and menu options. For example, a business can create their organizational chart and call routing menu from one device, either in the office or on the road.
In addition, there's no longer a limit of one person, or department, being responsible for making all changes to call routing tables and call menus. Since making changes in a VoIP phone system is so easy, anyone can be given permission to make phone system changes for a specific department.
Corporate Culture
Some executives like to answer all their own calls. Others prefer an assistant to make and take calls. Using a VoIP phone system, you can easily have all calls go to an assistant's line or to a personal phone.
With a traditional phone system, changes may take days to be completed. With a VoIP phone system, each department head or employee can decide whether they will take calls directly or have them answered by someone else. The same applies for call menus. When someone makes a change to where his calls go, the automated answering menu system will be updated automatically, so the system sends the calls to the desired location.
Multiple Locations
As companies grow and spread out geographically, their calling needs change. Have you ever moved to a new office in another building or even in another state? Remember how long it would take for your office phone to either be transferred or disconnected and reconnected elsewhere? With a VoIP phone system, your number travels with you.
Private or Corporate
Sometimes moving to a more complicated corporate structure requires a complete revamping of a phone system to meet government mandates or new accounting regulations. Cloud-based call systems can be designed to adapt with your organization as it changes structure from a small, private firm, to a partnership or to a formal corporate structure.
These changes might need different voice mail greetings or accounting codes added to each line. Disclaimer greetings by one person can be appended to an employee's normal greeting and made active very easily. Phone numbers and users can be grouped into different organizational units and given accounting codes for billing and revenue purposes without any change to an employee's phone number or service, even when they are out of the office.


[divider scroll]

Get our Free E-Book!

Gain in-depth insights into the importance of keeping your phone system instep with your business' growth. This free e-book covers how VOIP provides "Scalability" to you phone system, allowing you to adapt to your business' ever-changing needs easily and cost effectively.
Business Partnerships, Mergers, and Acquisitions
As a business grows and takes on new relationships, additional partners, or large clients, a VoIP phone system can be merged more easily than traditional phone systems. If both parties have VoIP, the merging of the phone system can take just hours or days as opposed to weeks or months. If a firm is acquired, the purchasing company can quickly decide if it should incorporate the acquired company's phone system or just expand their existing VoIP system.
Modifications to a business's structure or culture can have a direct effect on how the business communicates. As these new opportunities occur, consider reinventing your office phone system to make current and future changes easier. Implementing new technologies, like VoIP, can reduce the time and costs associated with meeting your business telecommunications needs.
Ready to reinvent your business phone system? Call us today at 888-881-0805 or contact us here to get started!