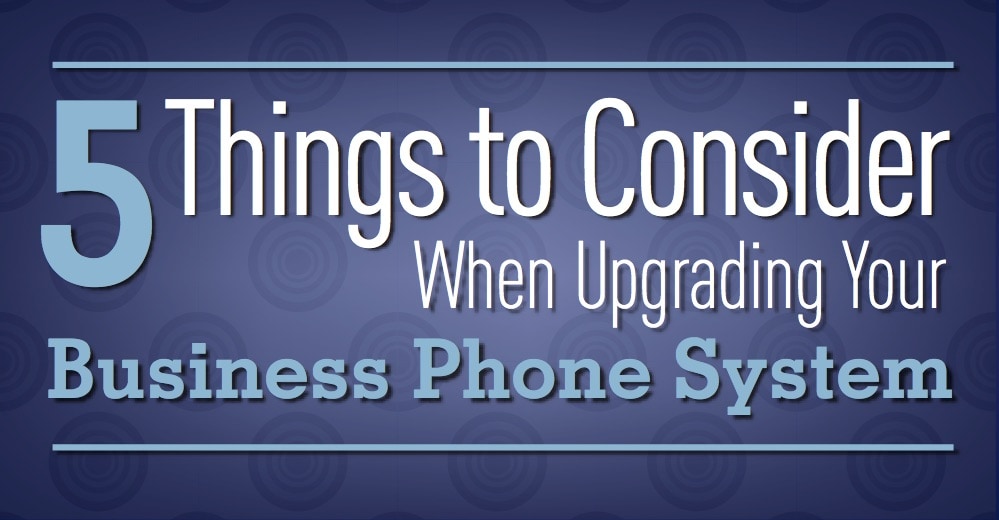 Is it time for a major change to your business phone system? If your office seems bogged down by general inefficiency or waste, perhaps costs have been escalating, or your business is changing in key ways. Whatever the circumstance, it's important to know what to look for, and who to turn to, when it's time for change.
Consider the following elements when looking for the best solution for your new business phone system.
Technology
An "upgrade" implies actual improvement, not just a change. Any new business phone system should be feature-rich and loaded with high-tech capabilities. Video conferencing, click-to-call functionality, auto attendant, automated responses, call queues, and desktop controls are all technological features your new phone system could have.
Scalability
Businesses today need to stay right-sized. That includes an ability to adapt to different technology, which could mean major growth. The right business phone system can ensure your organization is ready to shift and scale up or down at any time without hassle or crazy additional costs.
[divider scroll]

Get our free E-Book!

Gain in-depth insights into the importance of keeping your phone system instep with your business' growth. This free e-book covers how VOIP provides "Scalability" to you phone system, allowing you to adapt to your business' ever-changing needs easily and cost effectively.
Flexibility
Business communications can't be relegated to the office alone. Your employees may need to work from home or on the go. When on an important sales trip, your team needs to be able to connect and collaborate with each other and the office. Each of your offices should be able to integrate seamlessly with another. With Voice over Internet Protocol (VoIP) the business phone system and all its features can be taken anywhere, providing effective flexibility.
Reliability
Nothing can kill business communications faster than a lack of reliability. Reputation suffers with a lack of availability and support. Without reliability and a good backup plan, a business can be held hostage to factors it can't control. Reliability is a necessity and any quality business phone system should offer it.
Affordability
A new business phone system shouldn't set your business back or ruin its bottom line. Keeping costs in check is crucial for businesses of all shapes and sizes, and a VoIP phone system can often lower the bill compared to traditional phone systems. This can create a massive difference at the end of the month, even while your business benefits from new features and capabilities.
When searching for an upgraded business phone system, ensure it offers the features and benefits your business needs without diminishing your bottom line.
Looking to upgrade your business phone system? Call us today at 888-881-0805, or contact us here to discuss the many options available to your business.