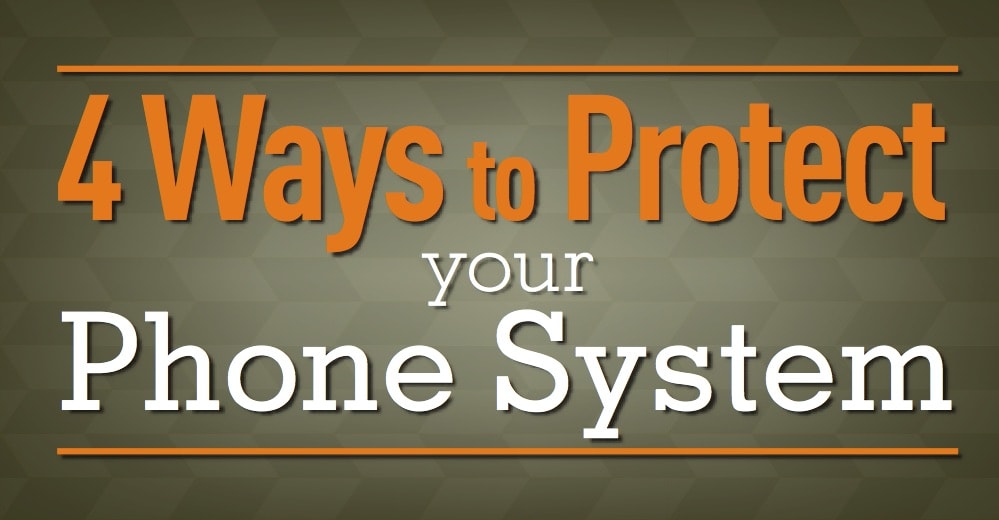 It's better to be safe than sorry, and for many businesses they realize too late that their VoIP phone system should be better protected. One of the best ways to protect your phone system is with secure password creation and management that doesn't allow easy access for hackers or competitors to illicitly log in.
The fact is people have become savvier with computer passwords and security breaches continue to be on the rise. Have you thought about your VoIP phone system security? The stakes are high with potentially confidential or otherwise important and guarded information becoming available.
Let's look at a few ways to improve the security of your business phone system.
1. Never have the system or voicemail passwords mimic the phone number or the extensions. This is like setting a computer password to "password." If someone were to blindly guess a phone number password, they would think of the most obvious option available – a portion of the actual phone number. Never make this mistake.
2. Put password management systems in place. Some commonly used passwords are birth dates, office suite numbers, or even street addresses. A potential hacker can easily crack all of these. Avoid any numbers that relate to something that could be easily obtained, and don't use the same password for multiple lines, extensions or functions. Once a strong password is in place, keep it private and personal. Consider setting a company-wide policy that all passwords should be changed every six, nine or twelve months.
3. Require a security code when making international calls. This ensures individuals who aren't authorized, whatever their intentions may be, aren't utilizing your VoIP phone system, and your company doesn't get stuck with an unexpected bill.
4. Do not allow the system to "hair pin" a call. Inbound calls should not be allowed to grab an outside line. Hair pinning a connection is inefficient and usually unnecessary for a VoIP phone system.
A business VoIP phone system can provide your company with an edge on the competition. Don't lose that advantage by having easily hacked technology. Use the above tips, and when it's time to upgrade to a scalable, integrated communication system, look for an experienced VoIP service provider.
To learn more about Ohio.net and how we may be able to help your business, call us at 888.881.0805 or contact us here.
[divider scroll]

Get our free E-Book!

Gain in-depth insights into the importance of keeping your phone system instep with your business' growth. This free e-book covers how VOIP provides "Scalability" to you phone system, allowing you to adapt to your business' ever-changing needs easily and cost effectively.